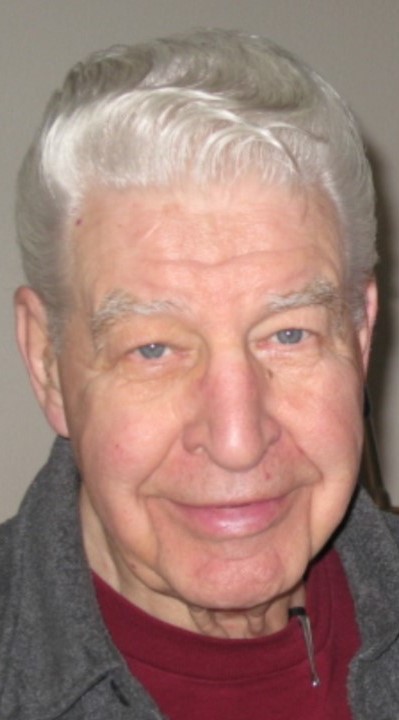 David Asher Jolly, Jr.
March 5, 1925 — March 30, 2019
David Asher Jolly, Jr., age 94, was born on March 5, 1925, in Woodland, Wash., to David Asher and Beatrice Jenkins Jolly, and died March 30, 2019, at his home in Coupeville, Wash. He leaves a legacy of love, including his cherished wife of 66 years, Shirley Hartford Jolly, and their children, Shari Steece of North Bend; Kathy Jolly of Oak Harbor; David W. Jolly of Vancouver; and Pam and Dave Keck of North Bend; as well as seven grandchildren and 15 great-grandchildren.
Dave was the oldest of 12 children, 11 boys and a girl. He is survived by his sister, Rebecca Copple; and brothers Jim (Yukiko) Jolly; Joe (Gypsy) Jolly; Pete (Laurel) Jolly; Paul Jesse (Karen) Jolly; and Mike (Dee) Jolly; as well as numerous nieces and nephews.
He grew up hunting, trapping and logging with his father, never losing his love for the woods and the out-of-doors. It served him well through his career as a civil engineer and land surveyor with Washington State Highways, where he learned to love building roads and always had the deepest respect for his crews. He took great pride in his work on several sections of I-5 and was especially proud of I-90 between Issaquah and Snoqualmie Pass. He moved to Whidbey Island in 1975 to become the Island County Engineer for seven years, finishing his career and enjoying his long retirement here on Whidbey.
His faith in God shone brightly through all he did, and his church service included many different roles. He led as an elder, deacon and small group teacher; took on planning and administration as he designed parking lots, constructed bus stops; and was always willing to serve others – as pancake chef at men's bible studies, vacuuming the church sanctuary or serving communion. Whether as a soloist, choir member or small group music minister, Dave's baritone was a frequent blessing.
Dave was a lifelong Scouter, at both the troop and Council levels, investing time in the lives of countless young men, many of whom he helped toward the rank of Eagle. He worked tirelessly to improve Camp Black Mountain and ultimately earned both the Wood Badge and a Silver Beaver award for lifelong achievement. For many years, he was active in PTA, Gideons, Retired Public Employees of Washington, and other local groups and community efforts.
He could fix almost anything, made great applesauce and omelets, and had the "patience of Job." He was intensely proud of his time in the Army Air Corps as a young man, where he got his pilot's wings (he missed becoming a teenage pilot by five days) and trained as a glider pilot shortly before the end of World War II.
After a lifetime of unshakable faith in Jesus, he has gone home. A memorial service will be held at Coupeville Community Bible Church at 6:30 p.m. May 3. A private interment at Tahoma National Cemetery will honor his memory and service. Family and friends are encouraged to share memories and condolences at www.whidbeymemorial.com .