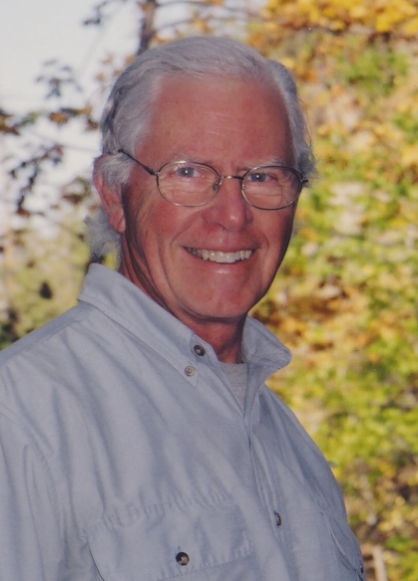 David J. Sellers
November 24, 1933 — June 7, 2019
David J. Sellers passed away peacefully on June 7 at the age of 85 at his Beverly Beach home on Whidbey Island. He is survived by his wife of 16 years, Dianne Shiner, his six children, their spouses, three stepdaughters and stepson-in-law, 16 grandchildren, and 11 great-grandchildren. He was predeceased by his first wife, Skip, and his brother, John. His love of family was the abiding theme throughout his life.
David was born on November 24, 1933 in Little Rock, AR, during the Great Depression. Thanks to an entrepreneurial father, David called many places home during his youth, such as Dallas, Texas, and Carmel, Calif., where David learned to make friends quickly and developed leadership qualities at a young age. As a high school student in Dallas, he was selected for Boys State and elected student body president for his senior year. His bright smile, humor, and kindness were persistent qualities wherever he went.
In 1954, David volunteered for the Army. Assisted by JROTC classes and time in the Army Reserve, he entered as a corporal, passed the French language exam, and worked in southern Germany as an aerial photo interpreter. He left two years later after achieving the rank of sergeant.
David returned to Lewis & Clark College in Portland, Ore., where he majored in Psychology and met Clara LaVerne "Skip" Wright. The two met shortly after the 1956 school year began and rapidly fell in love, marrying on March 9, 1957. Over the next 14 years they would have six children: Theresa, Stephen, Michael, John, Christopher, and Charles.
In 1957, David and Skip packed everything they owned into a Kaiser Henry J and drove to Nashville where he began studies at Vanderbilt toward a Ph.D. in clinical psychology. After completing his studies, the family of five moved back to Portland in 1961, where David joined the faculty at Lewis & Clark. In 1965, the newly expanded family of six moved to Washington, D.C., where David joined the CIA to assess employment candidates. He left the Agency in 1970 to work as a management consultant before returning in 1974.
In 1975, the family of eight moved to Manila, Philippines, where David worked as Chief Operations Psychologist for the Far East Region, traveling frequently throughout Asia to consult on branch operations and perform field assessments. In 1980, he returned to Washington, where he served as the Agency's Chief Psychologist and in other senior leadership positions until his retirement in 1989. Returning to the Portland area, he worked again as a consultant, taught classes in Psychology at Pacific University, and devoted more time to fly-fishing, gardening, and enjoying Oregon Pinot Noir.
Following Skip's death in January 2001, David met the second love of his life, Dianne Shiner, at Holden Village, a Christian retreat center near the Glacier Peak wilderness above Lake Chelan. They were married at Holden on October 5, 2002, and lived there in community for 3 years. With the marriage, David gained three step-children, Shanti, Jessica, and Sari. In 2005, the couple moved to Freeland Wash. David loved all things Whidbey, from movies at the Clyde, football at Cozy's, his Men's Bible Study and Deep River friends, Beachwatchers, a regular chair at the Freeland Library, to the quiet beauty of beach sunsets.
Thank you to all these wonderful caregivers!
A celebration of David's life will be held at 11:00 am on Saturday, June 29 at Langley United Methodist Church. In lieu of flowers, donations may be sent to Holden Village at HC 0 Box 2, Chelan, WA 98816, or to the charity of your choice.
Family and friends are encouraged to share memories and condolences at www.whidbeymemorial.com.