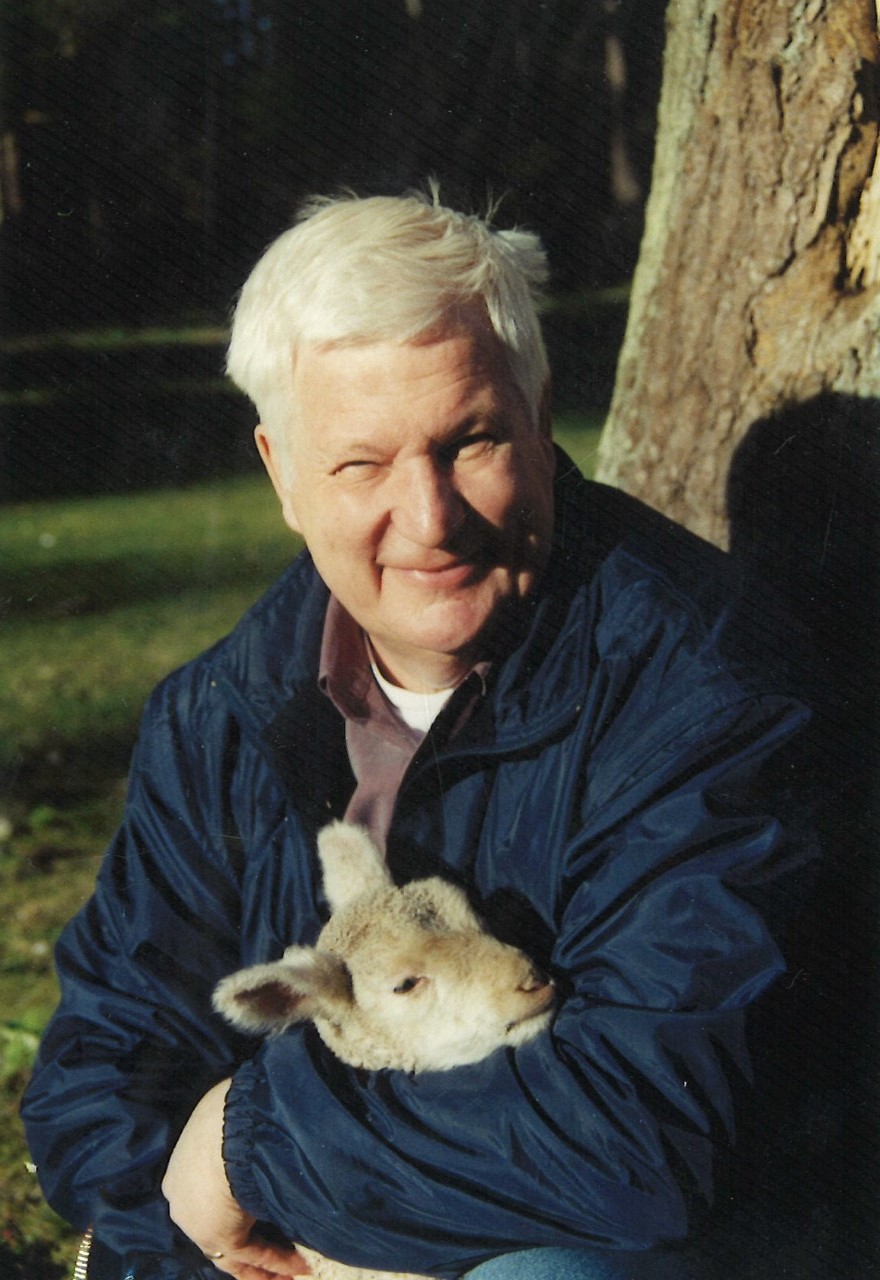 David Lee Binschus
August 30, 1941 — July 17, 2020
David Binschus was born to Fred and Omadelle Marie (Greer) Binschus Aug. 30, 1941, in Jackson, Mich. He passed away peacefully at his home in Oak Harbor, Wash., July 17, 2020, with his wife, Carol, and youngest of three sons, Roger, at his side. David and Carol had been married for 51 years.
At 17 years old, David enlisted into the U.S. Navy, and served aboard the USS Albemarle and USS Wasp. He was honorably discharged in 1962.
After discharge, David worked for three years at Magnion M. Inc. in Mass., and Printing Plates, Inc. in Ohio
He returned to Michigan doing various jobs at a ranch, training horses, x-ray department at the University of Michigan Hospital, restaurant employee, and did sky diving as a hobby.
He then worked his way up to Alaska and joined the Army National Guard and started working at various lumber camps as a lumberjack.
He then left Alaska and went to Washington state, working again in lumber camps. He decided to go to California following Washington.
In Vallejo, Calif., he worked for Sperry Flour Mill Co. There, he met Carol, who at that time, was a registered nurse and was about to leave for Officer's Basic Training in the U.S. Air Force.
In October of 1968, David and Carol wed.
Upon Carol's completion of her Air Force obligation, they resided in Vallejo, once again. David became a Police Reserve Officer and started studies at Sierra Academy of Aeronautics, upon which he acquired his private, commercial, instrument, multi-engine and instructor's licenses.
In 1972, they moved to Anchorage, Alaska, and in 1973, he was accepted into the Dept. of Public Safety Fish and Wildlife Academy. He joined the U.S. Air National Guard at this time also, as a load master, to continue his military commitment. Working as a Fish and Wildlife/State Trooper, David was transferred to various parts of Alaska: Anchorage, Fairbanks, King Salmon at the start of the Aleutian Range, and Kodiak Island.
Just prior to leaving for Alaska, and during his Fish and Wildlife years, David had four children with Carol.
In 1985, the family moved to Salem, Ore., where he obtained his Life and Health and Variable Annuities Insurance Certificates. He worked for Standard and New York Life Insurance Companies and once again joined the U.S. Army Reserves to continue his military obligations.
In 1989, David obtained a position at the Eastern Oregon Department of Corrections in Pendleton, Ore., whereupon he retired in Nov. 2001. He and Carol retired to Oak Harbor, Wash., after an outstanding recommendation from their children, who had visited the San Juan Islands.
With the help of their son, Roger, who was an architect then, they had their home built on Penn Cove looking out at the Olympic Range Mountains.
David filled his retirement years working for the Navy's Exchange Furniture Store, working at the Airport at Monroe Landing, working with a local landscaping firm and he was an active member in his community association's board of directors and also helped with the community's mowing needs. He loved his hunting and fishing, crabbing, bowling, oystering and boating. He also had a special love for military weapons carried by our soldiers in various wars and talking with his children.
The one-year-anniversary of David's passing was celebrated by his surviving beloved wife, Carol; their four children: Mark, Douglas, Roger, and Robin; and their grandchildren: Nick and Max Binschus, Olivia Binschus, and Arianna Judge. Carol says David was a force and an unforgettable man.
An honorable Veteran's interment was held at Willamette National Cemetery July 28, 2020.