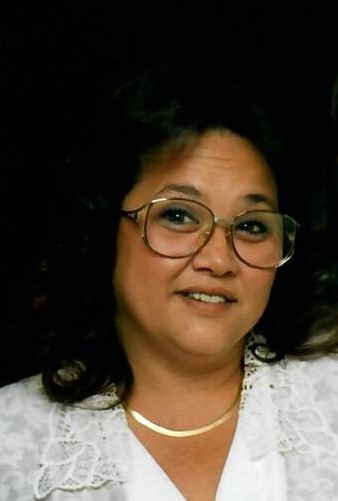 Deborah Sue Voss
August 1, 1951 — June 11, 2019
Deborah Sue Voss was born at Tripler Army Hospital in Honolulu, Hawaii on Aug. 1, 1951, the first child of Thomas B. Gwartney and Esther Rose Gwartney. The family moved frequently as her father's military career progressed. She lived in places such as San Diego, Calif.; Sanford, Fla.; Memphis, Tenn.; back to Hawaii; Kingsville, Texas; and Oak Harbor, Wash.
Debbie married at a young age and had three children, Elizabeth, Kevin and Jessica. She followed her husband as he transferred to various military stations around the country in places such as Puerto Rico, Meridian, Miss.; Memphis; and of course, Oak Harbor, where she eventually settled after a divorce.
Debbie had many hobbies through the years, among them sewing, basket weaving, quilting, crocheting and doing crossword puzzles. She also enjoyed gardening, decorating and cooking.
Although she held various jobs as her children grew, it was only after they embarked on their own life journeys that she went to work full time. For a time, she worked at TSI in Oak Harbor, then at Best Western as the night auditor. She found her calling however, when she went to work for Service Alternatives as a caregiver for developmentally disabled adults, teaching them life skills and helping them make their way in the world. She stayed with Service Alternatives for several years, rising to the position of Program Manager.
It was during this time that she met and married Carl Voss. Again, she was back in the military, moving to Yokosuka, Japan where they lived for four and a half years. While in Japan she had the opportunity to visit Guam, Hong Kong and Perth, Australia before returning to Oak Harbor. While her husband deployed, Debbie stayed home, enjoying her hobbies since she decided to retire after returning from Japan.
Debbie passed away at her home on June 11, 2019 following a lengthy illness. She is survived by her husband, Carl; her brother, Rick; her three children, six grandchildren, and four great grandchildren. She will be missed by those she loved and by those whose lives she touched.
Thank you's go out to Island Hospital, especially the doctors, nurses and CNA's in the ER, as well as the nurses and CNA's that cared for Debbie while she recovered from her many bouts of illness. Thanks are also extended to the WhidbeyHealth Medical Center Hospice team for their attentiveness and care of Debbie and family at the end of her life.
Debbie's family suggests memorials in her name to Island Hospital Foundation. Donations can be made online at: www.islandhospitalfoundation.org/general-donation-form/.
A Celebration of Life for Debbie will take place Thursday, Aug. 1, 2019 at the Rocky Point pavilion located behind the golf course on NAS Whidbey Island starting at 4 p.m. All are welcome.