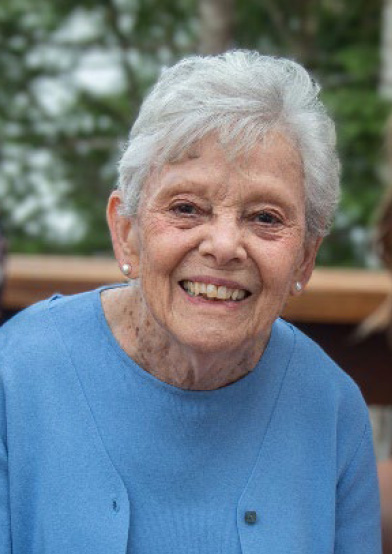 Delores Lorriane Crane
March 7, 1937 — July 31, 2023
Delores Lorriane (Wadsworth) Crane, 86, of Oak Harbor, passed away peacefully July 31, 2023 at Regency Memory Care. The third of nine children, Delores was born March 7, 1937, in Moose Jaw, Saskatchewan. Delores attended school in Moose Jaw then continued on to nursing school. Graduating from Union Hospital Nursing School in 1958, she began working at the General Hospital in Abbotsford, B.C. After meeting her future husband, Ray Crane, she relocated to Seattle, Wash., and began working at Swedish Hospital.
Delores and Ray were married Dec. 31, 1959. Delores touched the lives of countless patients at Swedish for over 30 years. Retiring in 1993, she moved full time to Whidbey Island. Delores embraced the simple pleasures of life. She enjoyed gardening and delighted in making homemade jams and pies from her berries and apples. Her family and friends anticipated her wonderful jams, baked cookies and desserts.
Family was the cornerstone of Delores' life, and she treasured every moment spent with her loved ones. She is survived by her two devoted sons, Scott (Rhonda) Crane of Bothell, Wash., and Kevin (Kim) Crane of Bremerton, Wash. Delores adored her four granddaughters: Kelsey Crane of Castle Rock, Colo.; Hailey Crane of Parachute, Colo.; Ashley Crane of Bothell; and Kira Crane of Bremerton. She was a dear sister to Sandra Wray of Warman, Saskatchewan; Linda Wagner of Regina, Saskatchewan; and Brian (Geraldine) Wadsworth of Moose Jaw; and in-laws Joanne Wadsworth of Peterborough, Ontario and Suezanne Wadsworth of Bowser, B.C.; and Auntie to many nieces and nephews. Delores was preceded in death by her beloved husband Ray in 1985, shortly after celebrating their 25th anniversary. She also mourned the loss of her parents, Albert "Waddy" and Winnifred "Winnie" Wadsworth, as well as five brothers and five in-laws, Leonard "Len" (Eileen), Howard "Bud" (Emma), Dale, Gary (Sharon), Lynn, Norm Wray and Larry Wagner.
Delores' nurturing spirit, both in her profession and personal life, touched the lives of many. She will be fondly remembered for her hospitality, her sense of humor, feisty spirit and the cherished moments shared with family and friends.
Honoring Delores' wishes, there will be no public services. Memorials may be made to one of her favorite charities: American Cancer Society, Shriners, Fred Hutch Cancer Research Center, Heart and Stroke Foundation, MS Society or Wounded Warriors.