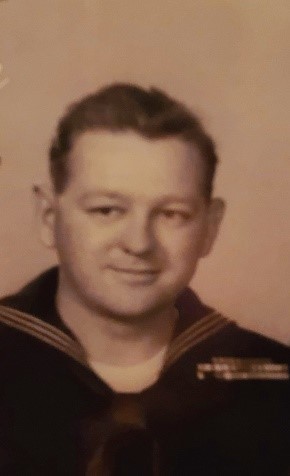 Don Louis King
July 7, 1926 — April 27, 2020
Don Louis King of Oak Harbor, Wash., passed away Monday, April 27, 2020, at the age of 93. After suffering from several mini strokes in a short period of time, he died peacefully in his home with family by his side.
Don was born in New Haven, Conn., July 7, 1926 to father, Elmer Leo King, and mother, Marie LaLiberte King. He was the third oldest of four sons. Don joined the Navy in 1944 when he was 17 and spent 20 years serving his country, retiring in 1964 having achieved the rank of Chief Petty Officer. His career spanned from World War II to Korea and during that time he was awarded the following citations: United Nations Service Medal, National Defense Service Medal, Korean Service Medal, American Theater Medal, Asiatic-Pacific Campaign Medal, WWII Victory Medal, China Service Medal, Navy Occupation Service Medal and Good Conduct Award.
Having retired from active duty, he continued to serve as a Civil Servant, also for the United States Navy, and completed another 20 years working as a supervisor of ship building and repair. In conjunction with his supervisor duties, he was a liaison to foreign countries working with the U.S. Government. His final occupation before officially retiring was with the company Global Marine out of San Diego, Calif. The job afforded him the opportunity to travel all over the world as he did when he entered the Navy so many years before. Once retiring for good, he and his wife of 63 years moved to Oak Harbor to live out their golden years near the water in a small peaceful town. In full retirement he was able to enjoy playing golf everyday with his friends and was known to have a 2 over par handicap.
Don was preceded in death by his wife, Jeanne Isabelle King; his parents; and by his brothers, Russel King, Elmer King Jr., and Eugene King. He is survived by his granddaughter, Kathryn Comes; two great-grandchildren, Grant Gerber and Gabriel Gerber; several nieces and nephews; sister-in law, Ester King; and very close family friends, Pete and Geri Morgan.
Services will be held in Oak Harbor when the COVID-19 stay at home order has been lifted.