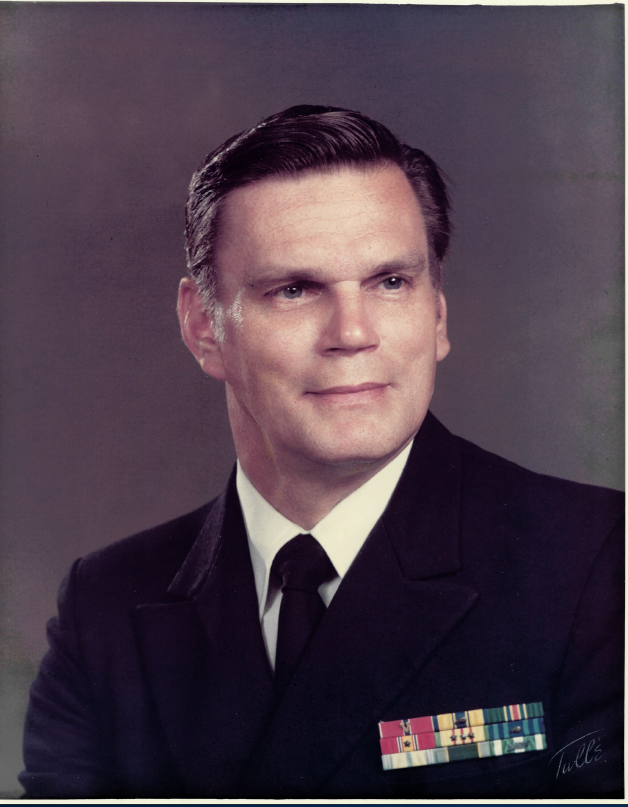 Donald Lee "Don" Looff
April 26, 1930 — April 15, 2019
Donald Lee "Don" Looff passed away peacefully April 15, 2019, following a sudden heart attack.
Don was born April 26, 1930 in Oak Harbor, Wash., to Henry and Ethel Looff. For many summers as a young boy, he travelled by steamship to Olga Bay, Kodiak Island, Alaska, with his family, where his father worked in wildlife management and conservation for the federal government. The remainder of each year was spent on Whidbey Island. He graduated as valedictorian from Oak Harbor High School in 1948, and from the ROTC program at the University of Washington in 1953 with a degree in civil engineering.
In 1954, Don married San de Fuca's Patricia Louise "Pat" Van Dam in Oak Harbor, following a courtship which included ukulele serenades of "Red Sails in the Sunset" on West Beach. Together they raised four children: Jean (Roma Jenkins), Alan, Debra (Dwayne Jansen), and Cheryl (Rex Yoder).
A 20-year military career encompassed both Air Force and Navy service. As an engineer at Wright-Patterson, Don oversaw construction of a photographic clean room facility which evaluated intelligence photos during the Cuban Missile Crisis in 1962. This work resulted in his first Air Force Commendation Medal.
Don participated in seven separate Vietnam campaigns, beginning with the Vietnam Advisory Campaign. At Tan Son Nhut Air Base in Vietnam, he developed an integrated master plan for a civilian airport that was becoming overwhelmed by the escalating Vietnamese conflict and was increasingly needed for military purposes. A subsequent tour at the start of construction of the Cam Rahn Bay complex included time in Saigon for base development planning. Don earned his second Air Force Commendation Medal for this assignment.
Back in the United States for a duty tour at the Nevada Test Site, Don served as Test Group Engineer for underground construction related to nuclear testing, where he designed mining tunnels through complex geology for blast containment.
In 1968 he requested and was granted an honorable discharge from the Air Force, accepting a commission in the Navy. Don's third return to Vietnam, this time for the Navy, assigned him direct responsibility for management of a $2.4 billion construction inventory in a war zone. He was subsequently awarded the Bronze Star (Valor) Medal for aggressively performing his duties "under the threat of enemy, rocket, and mortar attacks."
Following duty assignments in Port Hueneme, Calif. (Seabees), Jacksonville, Fla. (public works), and Keyport, Wash. (public works), Don retired in 1980 to his beloved Whidbey Island. He built his retirement home on West Beach and worked for the Island County Public Works Department for many years, overseeing the construction of the current Island County Jail in Coupeville.
Don is survived by his wife of 65 years, four children, 13 grandchildren, 10 great-grandchildren, and many nephews, nieces, great-nephews, and great-nieces. He was preceded in death by his parents, older brother (Dr. David Looff), granddaughter (Erica Jenkins), and great-granddaughter (Hailey Jansen).
Don was a faithful, longtime member of First Reformed Church in Oak Harbor. He will be remembered for his honor, his forthright manner and an offbeat sense of humor. Don also leaves fond memories of summer fishing trips to Newhalem with his children, sons-in-law and grandchildren. The epic family Easter egg hunts he organized are a tradition that will continue in his memory. He will be greatly missed.
A private graveside service for the family was held Saturday, April 20 at Maple Leaf Cemetery.
Family and friends are encouraged to share memories and condolences at www.whidbeymemorial.com.