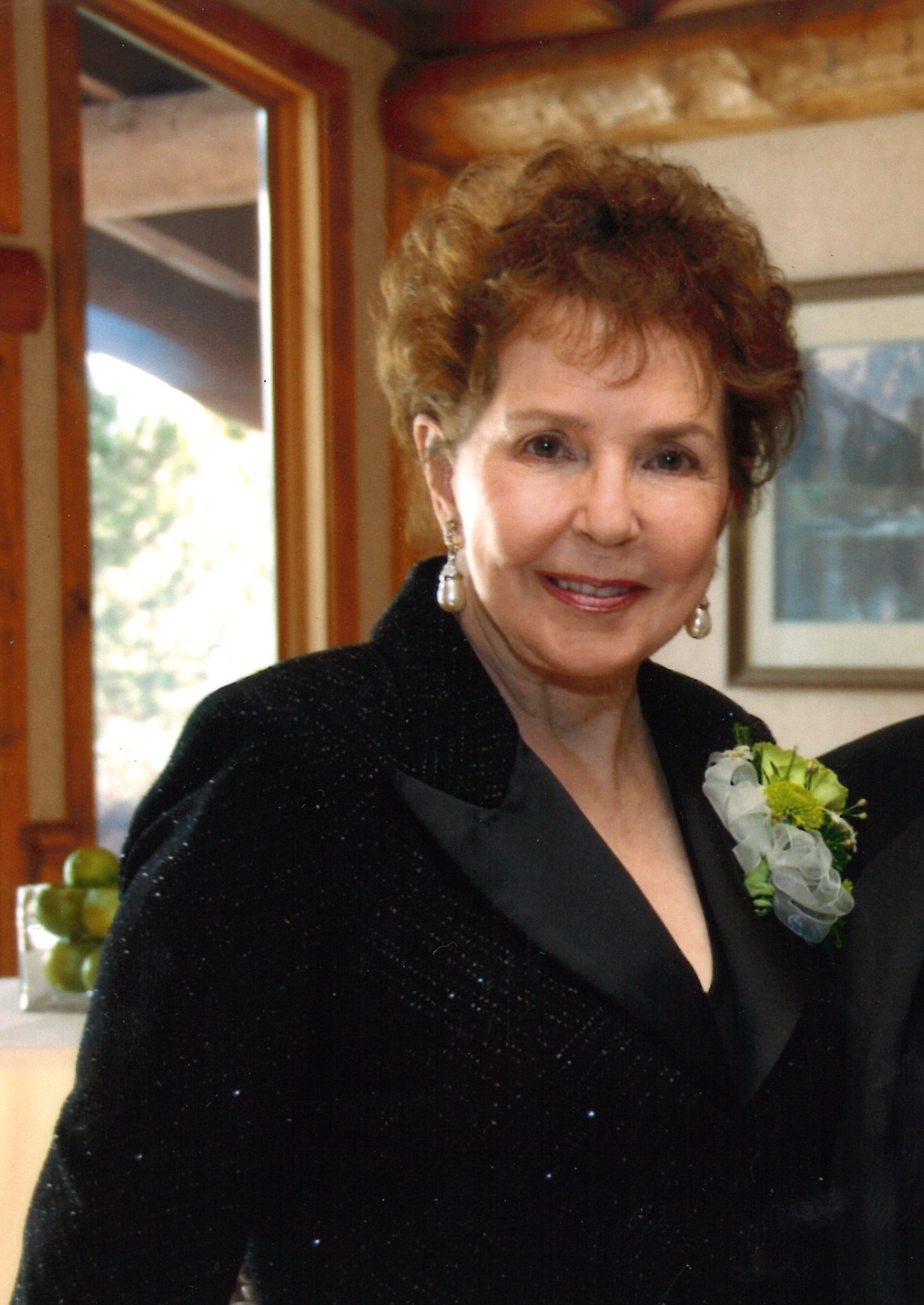 Donna M. Scully
— November 2, 2019
Donna Mae Burns (Nichols) Scully, 86, passed away early morning on Saturday, Nov. 2, 2019. She was born in Santa Ana, Calif., the youngest daughter of Alice (Voge) Burns and Merlyn Ray Burns.
In 1952, Donna married Chief Petty Officer Donald Nichols, USN. They were married for 22 years before Don passed suddenly in 1974. During their marriage, they were blessed with two children, Stanley and Linda.
In 1978, Donna met Robert L. "Bob" Scully, CDR, USN. They were soon married and would be together, celebrating their Golden Years, for the next 39 years. He was the love of her life. Donna welcomed two more children into her life, Jim and Sandy. She and Robert would be together until he passed in October of 2017.
Donna loved her garden. Bob and she took pleasure in hosting an annual garden party at their home for friends and family. She was a professional painter, crafted handmade boutique cards that could be used for any occasion, and enjoyed playing bridge and golfing at the Whidbey Golf Club. Donna held many positions in the banking industry, but the most interesting stories came from debt collection. She was also an advisor to Whidbey General Hospital for many years.
She was a very strong and positive person. Donna always believed in herself and others. She inspired each person to do their best and give back to their community
Donna is survived by her children: Stanley (Miriam) Nichols, Linda (Phillip) Nichols, Sandy (Gary) Auckland, Jim (Carol) Scully; nephew, Kevin Scully; grandchildren, Angela (Steve) Santello, Erica Beernink, Rilee Nichols, Casslaine Beernink, Steven and Eric Nichols, Brian (Anne) Auckland, David (Sarah) Auckland, Steve (Crystal) Auckland, Shaun Scully, and Angel Rollins; many great grandchildren, and numerous extended nieces and nephews.
Preceding her in death are her parents,; husbands, Donald Nichols and Robert Scully; and her sisters and their husbands, Neva (Omer) Littlefield and Shirley (Richard) Unger.
We will miss Donna greatly and give thanks we were blessed with her spirit. She provided each and every one of us with gifts we will carry forward.
Donna's family would like to thank WhidbeyHealth Hospice for their care of Donna, and Bob previously. Their care and compassion are very appreciated.
Family suggests memorials in Donna's name by supporting your local Whidbey Island artists, or as Bob had asked, volunteer and spend time improving your local community.
A funeral service for Donna will be held at Oak Harbor Lutheran Church Thursday, Nov. 7, 2019 at 10 a.m., followed by a graveside service at Maple Leaf Cemetery.
Arrangements entrusted to Wallin Funeral Home, Oak Harbor. Please visit Donna's page in our Book of Memories online at www.wallinfuneralhome.com to share memories and condolences.