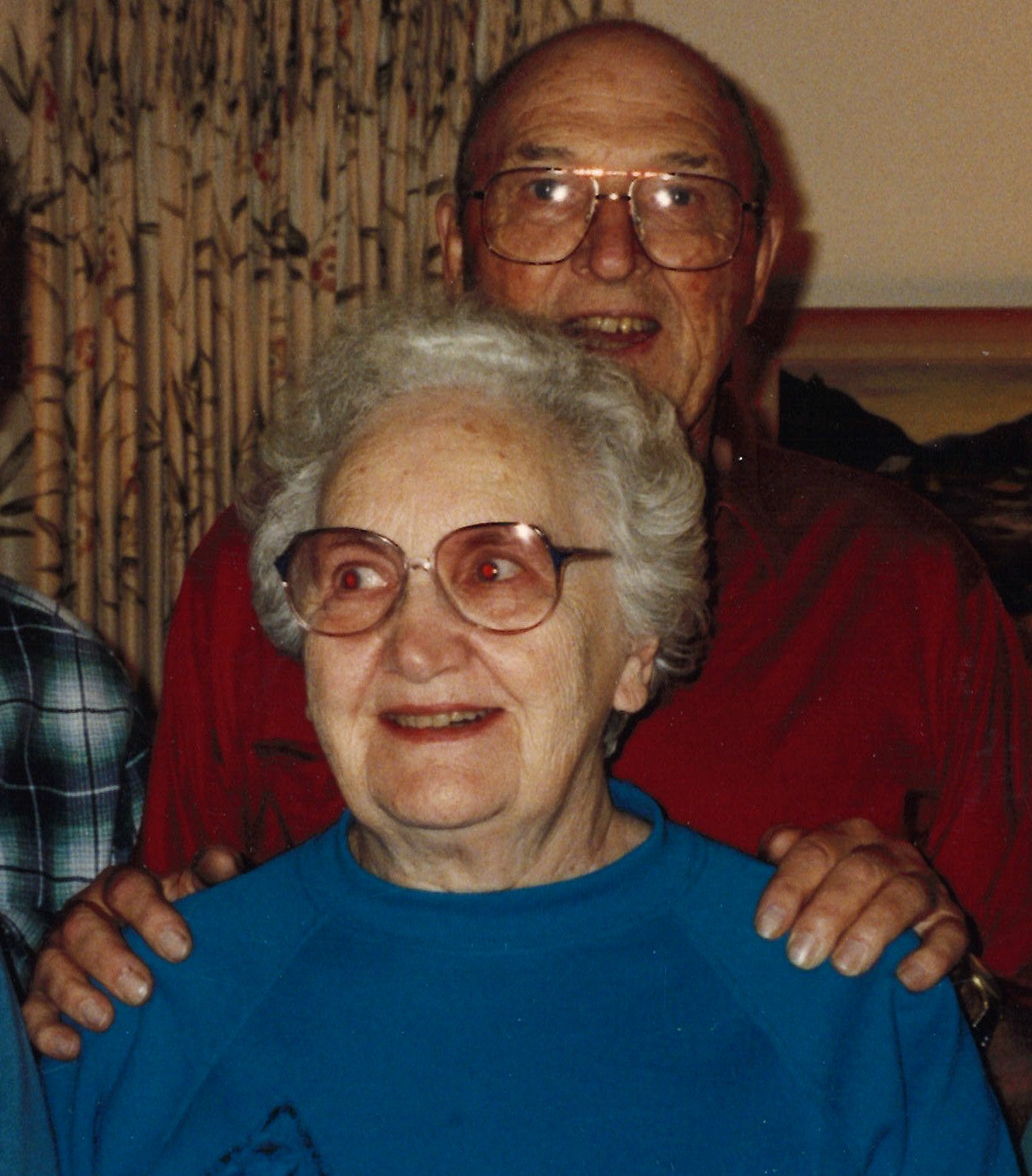 Doris Marie (Landon) Hansen
September 7, 1920 — November 13, 2019
Doris Hansen, age 99, passed from this life Nov. 13, 2019, at Summer Hill Assisted Living in Oak Harbor, Wash. Doris was born in Russell County, Kan., and grew up there. She received a college degree in music and English at York College in Nebraska and was a Concert Mistress at college, playing the violin.
Doris met her husband, Henry Hansen, while at college. She and Henry were married 65 years before his passing March 5, 2005. They lived in a number of locations because of Henry's work. Doris lived in Ames, Iowa while Henry served in World War II. After Henry returned from his war service, they moved to Washington state, where Henry worked for the Washington State Game Department for a few years. They lived in three towns in eastern Washington, then Henry went to work for the Federal Fish and Wildlife Service until his retirement. Henry's time with the Fish and Wildlife Service required several moves, the first of which was to Juneau, Alaska. In 1964, they moved to Washington, D.C. (their home was in Arlington, Va.) and later to Anchorage, Alaska, and then to Oahu Island, Hawaii. They moved to Whidbey Island, Wash., after his retirement. Doris continued playing the violin for many years and also sang in the church choir. She was involved in starting an orchestra in Juneau, Alaska. When she was concert master of the Juneau orchestra, they started with about 20 musicians. The orchestra is now 70 strong.
Doris was an independent woman and an early feminist. She loved to travel, and in 1966 while they were living in Arlington, she went on a tramp steamer to Europe and then traveled through Europe by herself. She picked up a car in Sweden and drove it across Europe from Sweden to Turkey and then back through Greece to Italy before returning home. At that time, many people considered it vary brave of her to do this on her own!
Doris was involved in many activities throughout her life. She read hundreds (thousands?) of books, attended book clubs, and played chess, cribbage, and bridge. Her favorite book for many years was "The Moviegoer," by Walker Percy. Doris laughed a lot and had many friends from all walks of life. She maintained this active life through her 90's.
At age 95, Doris moved to the Summer Hill Assisted Living home where she resided until her passing. She is survived by her children, Linda Atwood and Karen Timm; her grandchild, Heidi Hansen Burns. Her son, Eric, and husband, Henry, predeceased her.
At Doris' request, she will have her ashes scattered in the waters of Deception Pass in a private family ceremony.