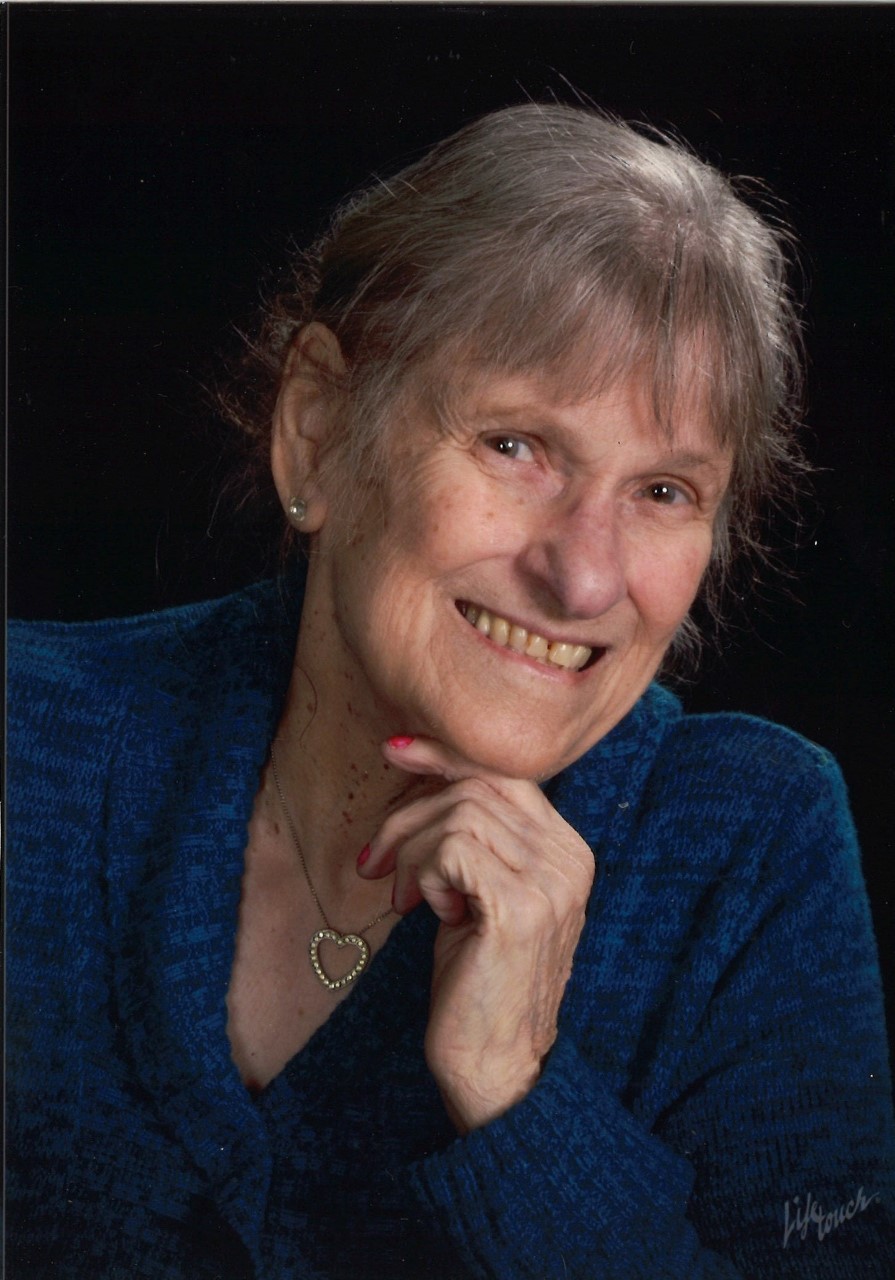 Doris Marie Monlux
February 1, 1936 — June 20, 2022
Doris Marie (Oliveira) Monlux earned her wings June 20, 2022 in Oak Harbor, Wash. She passed peacefully in her home in her favorite chair while in the care of a caregiver and friend, surrounded by love and comfort.
She was preceded in death by her parents, Manuel A. Oliveira and Elsie Souza Oliveira, and husband, William Robert Monlux. She is survived by her brother, Eric Manuel Oliveira (Rusty) of Anderson, Calif.; her daughters, Debbie Alvarez (Mark) of Poulsbo, Wash., Susan Tramm (Paul) of Marysville, Wash., and Ann Ellis (Gene) of Canton, Texas. Doris also has eight surviving grandchildren: Kelli Eck (Alex), Casey Alvarez (Jeanette), Parker Ellis (Liz), Marisa Tramm, Tyler Ellis, Alex Tramm, Hayleigh Tramm, Eli Ellis, and one deceased grandson, Ben Alvarez; five great-grandchildren: Kayli Eck, Zackary Eck, Hayden Alvarez, Jack Ellis, and Waylon Ellis; as well as one great-great-grandson, Emmett Paloma.
Doris was born in Honolulu, Hawaii Feb. 1, 1936. She graduated from Manteca Union High School in 1954 and attended Modesto Junior College. She was married June 8, 1958, to William R. Monlux in Manteca, Calif., where she took on the very important role of a Navy wife, which at times left her to carry the role of two parents. She was a very strong and caring person which showed every day in the way she lived her life. She loved crafts and continued to crochet just prior to her death. She also painted, made Japanese dolls, made crafts for craft fairs, and wedding cakes for family and friends. She played tennis, golf, and bowled on mixed leagues for many years. She also liked to travel, camp, fish and loved spending time with family, friends, and her beloved Schnauzers! She loved the outdoors and enjoyed the wildlife in her yard; she made sure to feed the deer, squirrels and birds. and always took care of her hummingbirds, which were her favorite. You could find her playing pinochle or slots and on wild nights, playing Bunco with her Bunco group, as she loved to laugh, enjoy life and end each day with a smile. In addition to being a homemaker and mother Doris was always willing to volunteer. She was a Camp Fire Girls Leader, Girl Scout Leader, member of 4H, Rainbow Girls, helped in our schools and held board positions or was a member of many organizations through her lifetime: the YWCA, Ombudsman, Navy Wives Club of America, Chiefs Wives Club, and North Whidbey Help House.
The family would like to deeply thank the many caregivers and friends who supported and cared for her; you were there for her when we couldn't be, and we appreciate you greatly. We'd also like to thank the Lions Club, WhidbeyHealth Hospice, Puget Sound Kidney Center, Skagit Valley Hospital and Nephrology Clinic as well as the many paramedics and EMTs who were quick to respond to her calls for assistance.
Having volunteered with the Help House since 1978 and serving as secretary for 30 years, in lieu of flowers, the family is requesting donations be made to the North Whidbey Help House. To donate, please visit www.northwhidbeyhelphouse.org.
Pallbearers: Paul Tramm, Mark Alvarez, Gene Ellis, Casey Alvarez, Alex Tramm, Eli Ellis, and Alex Eck.
The next time you see a hummingbird, smile and think of Doris. To leave a comment for the family, please visit www.wallinfuneralhome.com.