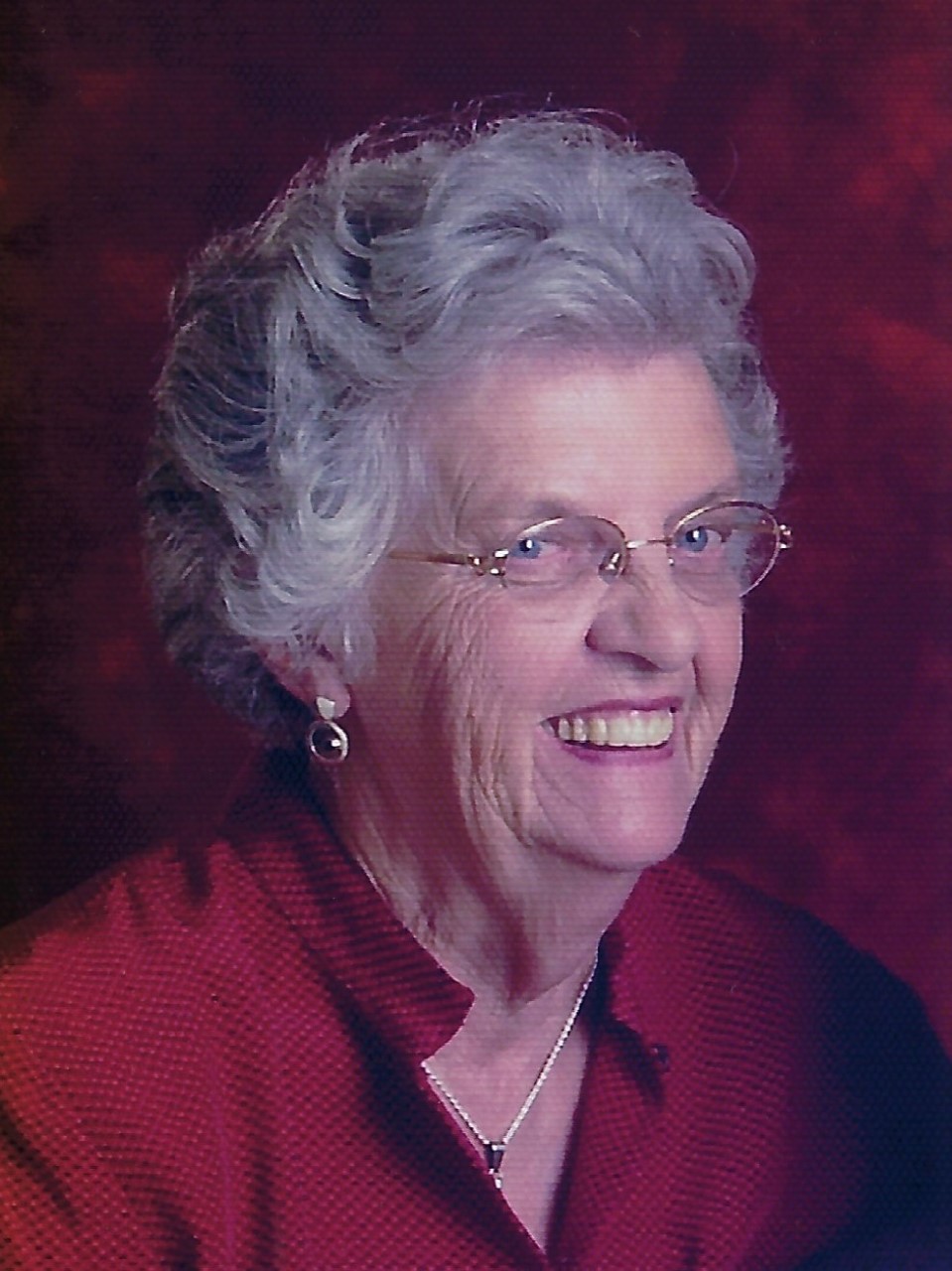 Dorothy G. Luce
January 10, 1929 — March 21, 2021
Dorothy "Dotty" Gertrude Luce, age 92, passed away peacefully March 21, 2021 at Homeplace Special Care in Oak Harbor, Wash., after meeting the challenges of Parkinson's Disease for many years.
Dotty was born January 10, 1929, in Lewellen, Neb., to Miles Howard and Mabel Gertrude (Lott) Beavins. She was the eldest of three children, having arrived 10 minutes before her twin sister, Doris. She was raised on a farm until the family "moved into town" when she was in her teens. She graduated from Lewellen Rural High School in 1947 and proceeded to University of Nebraska at Kearney and Lincoln. She was a member of the Sigma Theta Phi Sorority. Due to a shortage of teachers post World War II, she was able to teach at a rural school near Lodgepole, Neb., while still attending college.
Always up for an adventure, Dotty and her friend, Gwen Chase, left Nebraska in 1952 for sunny California. It was at a dance in Oakland that she met a handsome Navy sailor, "Irv" Luce, from Perryopolis, Pa. After a whirlwind year of courtship, they were married March 8, 1954 in Anacortes, Wash.
After Irv's discharge from the Navy, they remained in Mount Vernon, Wash., and Dotty worked for the Carnation Milk company. They both attended Western Washington College of Education and she received her Bachelor of Arts (and 5th year) in Education in 1961. It was also during this time their two daughters were born – Vickeri Jayne in 1955 and Tammara Jean in 1959.
In 1961, they moved to Oak Harbor due to teaching offers. Dotty first taught second grade in an Olympic View Elementary School Quonset hut, where her day started with lighting the oil stove that heated each hut. She later moved to Crescent Harbor Elementary school where in 1965, she became the school librarian. She remained there until she retired in June 1990. When reminiscing, she fondly remembered friendships with fellow educators, making library window displays, and playground duty – all while wearing a well coordinated outfit and heels.
She loved her library job but appreciated summers and holidays with the family, which included car trips to visit relatives in Nebraska and Pennsylvania, boating trips on the "Soul Catcher" in the San Juan Islands and entertaining friends with salmon and garden corn barbeques. After retirement, she and Irv continued their love of adventure by enjoying many trips to Europe, touring the United States in a 36-foot RV and wintering in Palm Springs. She also enjoyed morning walks with the "Walkie Talkers," dancing, shopping at Casual House, collecting Murano clown figurines, reading for her book club, playing bridge and spending time with her daughters and their families.
Dotty was active in a number of community organizations. She was a member of Washington Alpha Delta Kappa (ADK), Beta Epsilon Chapter, an international honorary sorority for women educators, of which she was president, president-elect, treasurer, historian and attained the "Silver Sister" honor in 1998. She was active in the American Association of University Women (AAUW) since 1966 and an honorary life member for 50 years of service including working on the Showcase of Arts, a juried competition for high school students. She attended the Oak Harbor First United Methodist Church for many years.
Dotty will be remembered by her family and friends as an energetic, sophisticated, adventurer with a subtle sense of humor. Her daughters feel fortunate to have had a wonderful mother who blessed them with values of hard work, integrity, independence and the importance of education. She was cherished by her daughters, sons-in-law, grandchildren, past students and the many forever friends in the Oak Harbor community and beyond.
She was preceded in death by her husband, Mherling Irwin "Irv" Luce, in March 2018. She is survived by her daughters, Vickeri Barton (Doug) of Cle Elum and Tammara Leighton (Brian) of Seattle; grandchildren, Chandra Turner (Chris) and Stuart Barton (Kaela) of Spokane; and great-grandchildren, Jack and Tyler Turner. She is also survived by her sisters, Doris Wells of North Platte, Neb. and Fern Burdick of Richland, Mo.; sisters-in-law, Judy Pawlowski and Ethel Luce of Belle Vernon, Pa.; and many nieces and nephews.
Memorial service arrangements are being planned for a later, undetermined date. A private interment of her ashes next to her husband will be at Maple Leaf Cemetery, Oak Harbor. The family wishes to thank the staff and caregivers at Homeplace Special Care for their compassionate care of Dotty over the past six years. The family suggests memorials to the Oak Harbor Educational Foundation.
Funeral arrangements were entrusted to Wallin-Stucky Funeral Home. To leave messages or condolences to the family, please visit Dotty's Book of Memories page on the funeral home website at wallinfuneralhome.com.