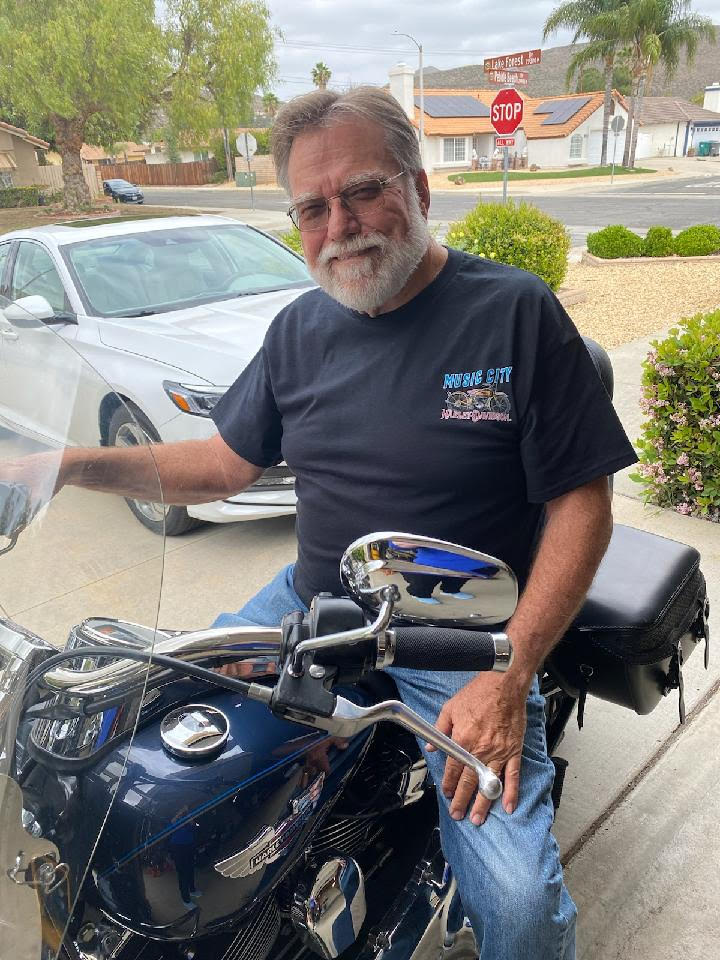 Doug Palko
— August 2, 2022
Doug Palko died unexpectedly of a heart attack Aug. 2, 2022 at his home in Menifee, Calif.
Doug is survived by his wife of 48 years, Cheryl; his sisters, Jan and Emily; his children, Justin and Julie; and his grandchildren, Gweneth, Liam and Gilbert.
Doug was born in Southern Califorina in January of 1950. A gearhead at heart, in his younger years he liked impressing his friends with his '57 Chevy. He and his wife Cheryl opened their first GEICO Insurance office in 1973 in Marysville, Cali., and relocated to Oak Harbor Washington in 1989. In Oak Harbor, Doug enjoyed golfing, bowling and serving as a long-time board member of the Armed Services YMCA. In 2014, Doug and Cheryl retired near family and sunshine in Menifee.
In retirement, Doug enjoyed cruising in his car with Cheryl, making his grandchildren laugh, long motorcycle rides and surfing Craigslist for a deal.
Doug's joy was creating and delivering the punch line in every moment. He treasured the roar of an engine and frequently told his family that he lived a charmed life.
His last words to his wife, a simple "I love you," before he peacefully closed his eyes.
To honor Doug's memory, rev your engine!