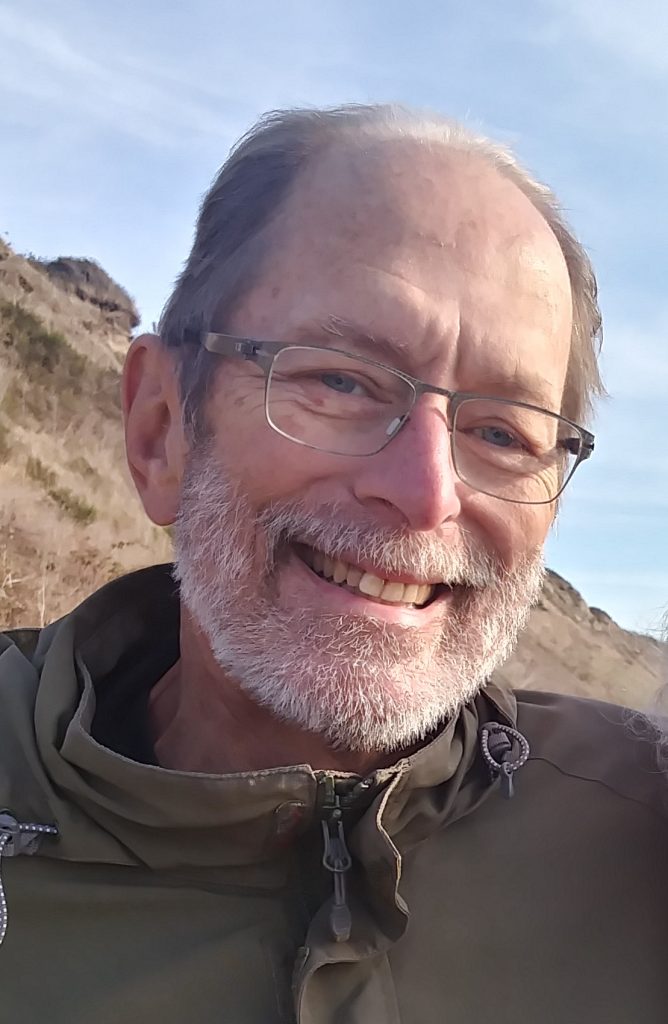 Edwin Charles Walker
October 18, 1949 — January 20, 2019
Edwin Charles Walker, beloved husband, father, brother and friend to many,passed into the other realm on Sunday, Jan. 20, 2019 after 22 months of bravely fighting pancreatic cancer. He was 69 years old.
Ed was a calm, accepting spirit who forgave easily and shared love through music, food, gentle words and kind smiles. Edwin was born in Tallahassee, Fla., on Oct. 18, 1949 to Lois Inklebarger and Charles Hart Walker. He grew up alongside sisters Ann and Carolyn in a family that loved people, celebrated music and education and was active in their Baptist church. He lived in Tallahassee until age 12, when his family moved to Miami, trading the cypress swamps for the sunny warm beaches of southern Florida. He graduated from Miami Edison High School, where he was student council president and was awarded the prestigious Julian Daniel Award for leadership and academic excellence.
The following year, he was a Rotary exchange student in the Netherlands. He lived with local families, became fluent in Dutch, and had his perspective on life radically shifted. After returning home, he graduated from Miami Dade Community College and then attended the University of Florida. During this time, the war in Vietnam was raging, and with a low draft number, Ed chose to join the U.S. Coast Guard.
Ed was a cook in the Coast Guard for five years. He enjoyed cooking for the officers on Coast Guard vessels based out of Florida and Washington. In Florida, they pursued and apprehended a boat smuggling marijuana in trash bags. While the confiscated bags sat on the ship's deck, Ed and a few shipmates smuggled some weed down to their bunks to try it out. Ed was also on the maiden voyage of the Polar Star icebreaker. After an honorable discharge, he was working at the University of Washington Bookstore when he met the love of his life, the fabulous Cindy Van Dyk, who was also working at the bookstore.
They moved to Albuquerque, N.M., and Ed finished a degree in elementary education at the University of New Mexico. He then completed a Masters degree in deaf education at Lewis and Clark College in Portland. Ed quickly became fluent in sign language. He taught at the Oregon School for the Deaf and continued working with deaf children at La Conner Elementary School.
In 1990, Cindy and Ed moved to Coupeville and have built a wonderful life here. Ed loved the Coupeville community. He volunteered with the Coupeville Lions Club for many years, helping with many projects, including the Lions swim program, but he was most proud to serve as the chair of the scholarship committee. He also loved his work. Ed taught remedial math and reading in the Oak Harbor School District for 23 years. He was active in the teacher's union, passionately advocating for both teachers and students.
Cindy and Ed were together for 40 beautiful years. He was a wonderful father who loved his children dearly. Ed loved to cook! Mealtime was the center of his day and he loved sharing healthy food with his family. Cindy and Ed raised Carrie and Andy with lots of love, stories, songs and imaginative play. He was the best "theater dad" ever; he was forever supportive of his children's artistic pursuits. Ed always enjoyed a walk at Fort Ebey or a swim at Goss Lake with his family.
Ed was an avid reader, especially of Scandinavian crime novels and collections of short stories. Music was also a big part of Ed's life. Ed loved listening to LPs on his stereo speakers purchased in 1975. He was always open to Carrie and Andy's music, though he really just wanted to listen to Leonard Cohen, the Beatles, and James Taylor. He loved singing and would share a song with anyone, even his ambulance driver! He was one of the first members of the Shifty Sailors and toured Europe with the group multiple times. He sang with the classical choral group Sing!chronicity and in multiple choirs on Whidbey.
Ed gave us all the gift of loving kindness. The last thing he said to his family was "All you need is love." This is truly how he lived his life, with the belief that love forgives, strengthens and heals. Ed will be deeply missed by his beloved wife, Cindy Van Dyk; his children, Carrie Ann and Andrew Charles Walker; his mother Lois Walker; his sisters, Ann Edwards of Akron, Ohio and Carolyn Moss of Eugene,Ore. He is dearly loved by his nieces and nephews, Cindy's large family and numerous friends and colleagues.
In lieu of flowers, please consider donating to the Ed Walker Memorial Scholarship for local high school seniors in care of the Coupeville Lions Club, P.O. Box 473 Coupeville, WA 98239.
Please join us for a Celebration of Life Potluck at the Nordic Hall, 63 Jacobs Rd., Coupeville, on Feb. 9. We will gather at 4 p.m. and have a Remembrance at 5 p.m. with food, drink, music and merriment to follow.