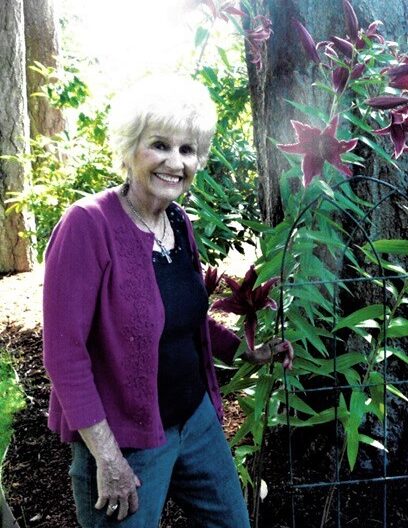 Elizabeth (Kruse) Burke
March 26, 1933 — September 6, 2023
Elizabeth (Kruse) Burke, a beloved wife, mother, grandmother, great grandmother, and friend to many, passed away peacefully Sept. 6, 2023, into the everlasting arms of Jesus.
Born March 26,1933 in Reno, Nev., Elizabeth was the youngest of three with an older sister (Barbara) and older brother (Russell). She is survived by the "love of her life," Robert (Bob) Burke; her four children, daughter Bernadette O'Neill (David) and their children Meaghan Horton (Carolyn), with grandchildren Landon and Avery, Kelly Gallego (Mario) and grandchild Susie, Brian Horton (Kristi) and grandchildren Benji and Rachael; daughter Barbara Johnson (Edward) and her daughter Nicole (Kyle); son Russell Burke (Kim) and their children Jessica Burke, Joshua Burke (Kate) and grandchildren Riley and Wyatt; Jeremy Burke (Kiersten) and grandchildren John and Emily, Jenny Burke, Jason Burke (Jessica), Jordan Burke; daughter Maureen Roach (Andrew) with grandchildren Jake and Carmen Schuster.
Elizabeth spent her life loving people, from working in an orphanage and leper colony in the Philippines to supporting her husband in his naval career. She participated in Women's Aglow, Charlie's Angels, and many prayer/home groups in Life Church. But most of all, she loved her husband of 68 years, her children, grandchildren and her Lord and Savior Jesus Christ.
In lieu of flowers, donations can be made to Samaritan's Purse at samaritanspurse.org.
A celebration of life will be held at 1 p.m. Saturday, Sept. 23 at Life Church, 1767 NE Regatta Dr., Oak Harbor.