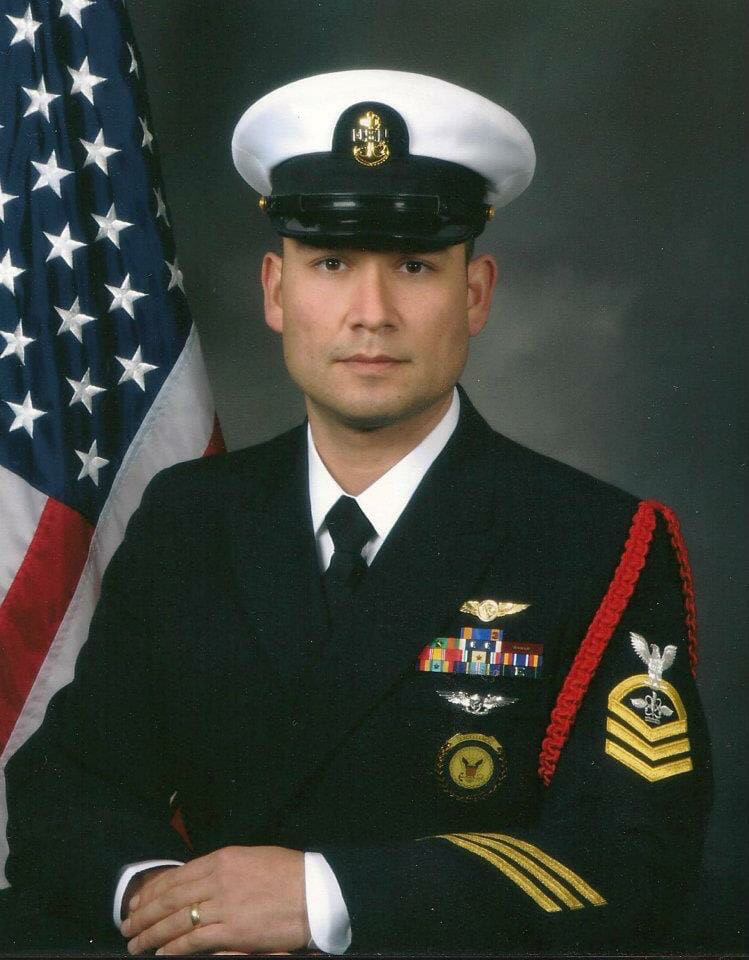 Gabriel K. Lindsey
October 13, 1976 — November 20, 2018
Gabriel "Gabe" K. Lindsey, 42, passed away Nov. 20, 2018 in Oak Harbor, Wash. He was born Oct.13, 1976 in McAllen, Texas to Santa Serda and Leon Lindsey.
Gabe dedicated 18 years to the United States Navy, where he earned the distinguished rank of Chief Petty Officer. He mentored thousands of young sailors and junior officers. His genuine dedication to people gave him a unique connection with others. In Gabe, the words of the chief's creed ring true: "Ask a Chief."
He was an experienced Aviation Warfare Mechanic and was skilled in electrical maintenance. As an inflight technician, he was responsible for maintaining equipment readiness during flight missions on board the P-3 Orion, all while flying 500 feet above the ocean. At home, he was also an overseer of Regional Fleet Command, Wing X Safety NATOPS, which ensures fleet deployment readiness.
He also served as a Recruit Division Commander at RTC Great Lakes, Ill., at which time he successfully graduated over 900 recruits into the Navy and was a naval swim instructor.
He held a bachelor's degree in Aeronautics/Aviation with a minor in business and a Masters of Business Administration in Aviation from Embry-Riddle Aeronautical University.
He is survived by his wife, Jessica Lindsey, his four children, grandchild, mother, siblings, and stepmother.
Gabe was so many things to so many people, a beloved husband and father, a dedicated son, a cherished brother, a formidable mentor, a valued shipmate and faithful friend. His legacy remains immortalized in the memories of those he touched, and the earth is lesser in his absence. As we send you on your way, we wish you "fair winds and following seas," our beloved Gabriel.
A service of remembrance was held Dec. 1 at NAS Whidbey Island Chapel.
Arrangements entrusted to Wallin Funeral Home, Oak Harbor.