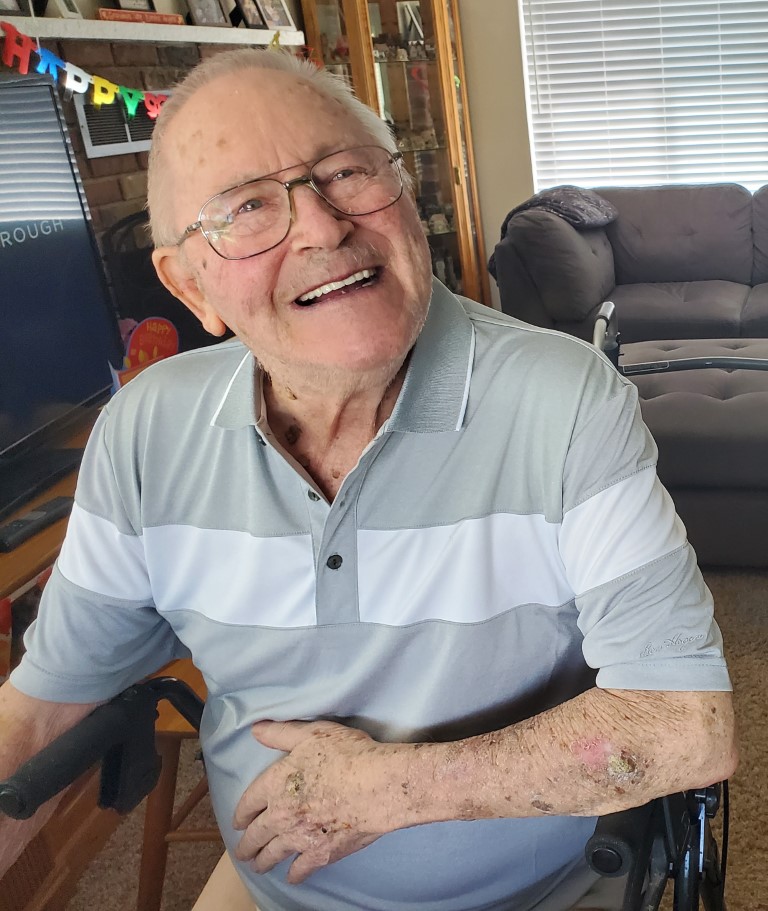 George Henry Lam
August 7, 1930 — January 9, 2022
George Henry Lam, a longtime resident of Oak Harbor, passed away Jan. 9, 2022.
George was born at the family home on Monkey Hill Road Aug. 7, 1930, to John and Josephine (Reinstra) Lam; he was the second youngest of eight children. He attended Oak Harbor schools, and in 1951, joined the United States Air Force. George met the love of his life, Dorothy Kirschman, and they were married June 21, 1952. They had four children: Gordon, Linda, Gary and Sheri. In 1971, George retired from the Air Force after 20 years of service, attaining the rank of Master Sergeant. He then worked in civil service until his retirement in 1995. In his free time, he enjoyed hunting with his sons, grandsons and nephews.
George was preceded in death by his beloved wife, Dot; his parents; and all his siblings. He is survived by his children: Gordon Lam of Clovis, N.M.; Linda Parker of Oak Harbor; Gary Lam of University Place, Wash.; and Sheri Berkimer of Oak Harbor; his grandchildren; great-grandchildren; and numerous nieces and nephews.
A graveside interment service will be held at Maple Leaf Cemetery Saturday, Feb. 12, 2022, at 11a.m., followed by a Celebration of Life at the family home. In lieu of flowers, donations can be made in George's name to the Hospice Foundation of America.