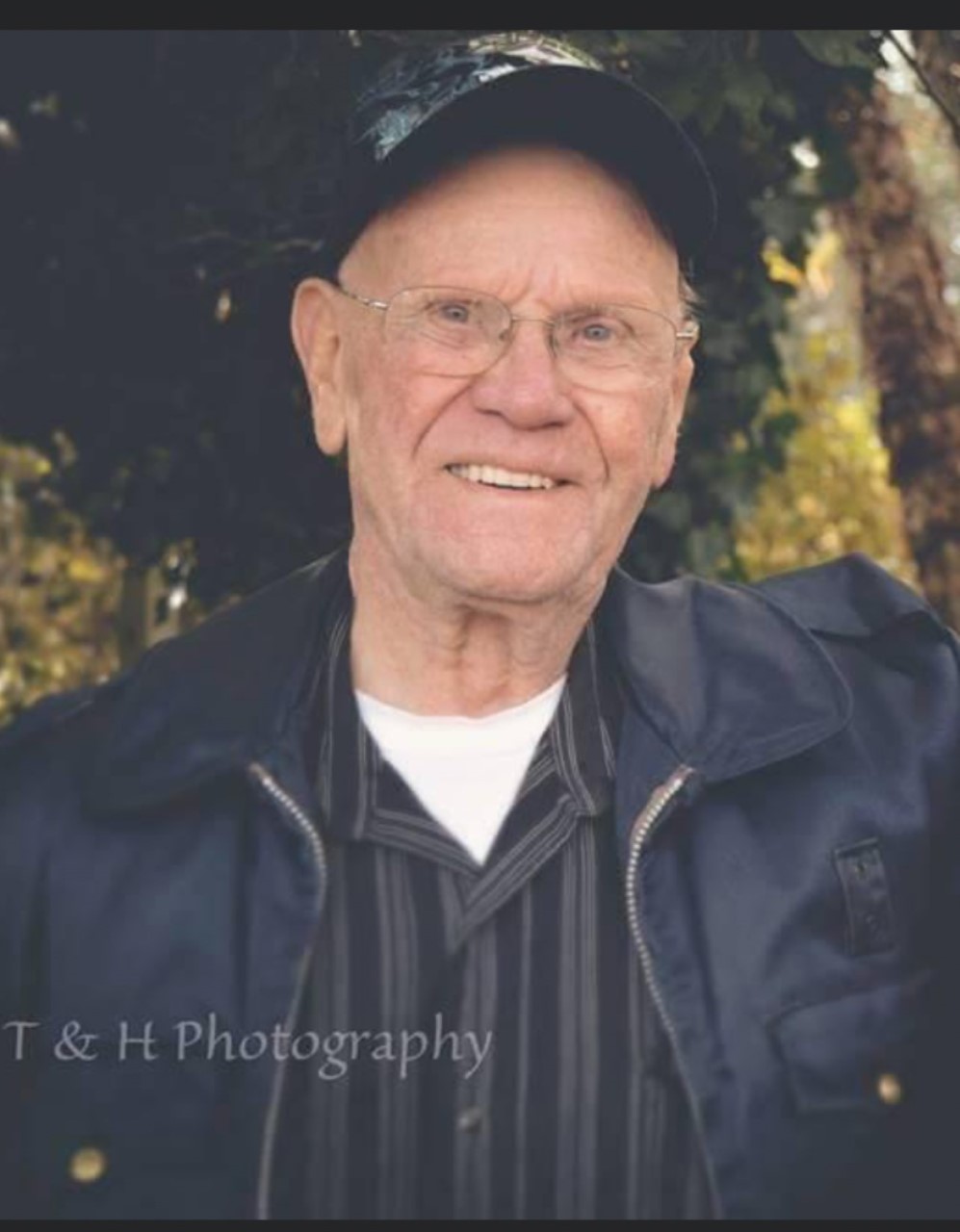 Gilbert Daniel Hassler
February 17, 1927 — August 16, 2022
Gilbert Daniel Hassler, 95, passed away Aug. 16, 2022, at his home in Marysville, Wash. Gilbert, referred to by many as Gil or Gurps, was born Feb. 17, 1927, in Underwood, N.D., to his parents, Joseph Hassler and Louisa Anna Johanna Jennerjohn. There he lived with his five brothers (Earl, Leonard, Darold, Joseph, and Leslie) and two sisters (Joyce and Goldie) until they all moved to Whidbey Island in 1936.
Gilbert married his wife, Lucille Helen Wiedenman-House, Dec. 6, 1963. They were married for 28 years. They had their daughter, Regina (Regi), in 1967. Gil has three stepchildren: Terry House, Tracey Theisen, and Linda Houlroyd. He also has two adopted sons from his previous marriage.
Gil could always be found outdoors. Whether he was working on cars, fishing, hunting, camping, or just lending a helping hand. He was a hardworking man and had many jobs over the years, which included working on vegetable and dairy farms, driving freight, logging and gravel trucks, or working as a mechanic. He spent much of his life as an auto mechanic, working for Shepard Chevrolet in Oak Harbor for 11 years before opening his own service station he named Gil's Garage, in Coupeville, in 1964, which he later sold in 1979. Gil was a member of the local Lions Club and enjoyed helping his small-town community of Coupeville. He went on to work part time at the local 76 gas station and taught high school students in the CRT program the mechanics' trade. His last job was on the Engle Family Farm in Coupeville, working with his friends Bob and Len Engle.
Gil was given a second chance at life when he miraculously survived an aneurysm in October 2001, the day he referred to as his second birthday. After that he moved in with his daughter and grandchildren in Marysville. He spent the rest of his years doing what he loved; playing with his grandkids and watching them grow up, going on camping and fishing trips with his brothers, gardening and sharing stories with friends and family.
Gil loved everyone he met and everyone he met loved him. He always had something funny or sarcastic to say. His loving nature and words of wisdom will be missed by all. Gil is survived by his daughter, Regina Hassler-Zumwalt; his grandchildren, Kyle Zumwalt and Alisha Zumwalt; as well as his two sisters, Joyce Evans of Oak Harbor and Goldie Krapf of Anacortes, Wash.; his stepdaughter, Linda Houlroyd of Ellensburg, Wash.; and 14 more grandchildren.
There will be a public viewing for friends and family to say their goodbyes Saturday, Sept. 3, 2022, from 1-3 p.m. at Wallin Stucky Funeral Home in Oak Harbor. A short graveside service will be held for close friends and family at Sunnyside Cemetery in Coupeville Saturday, Oct. 1, 2022.