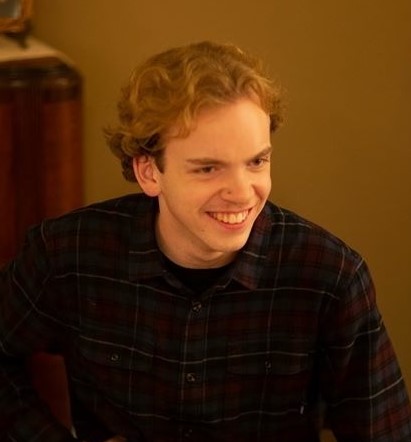 Gregory Walter Johnson
— July 27, 2020
Gregory Walter Johnson passed away July 27, 2020 in Seattle, Wash., at the age of 23. Gregory was born to Kevin and Chris Johnson in Coupeville, Wash., in November of 1996. He grew up in Burlington and Oak Harbor. He graduated from Oak Harbor High School in 2015.
Gregory achieved a black belt in Tae Kwon Do at age 11 and played the saxophone in the school band. He enjoyed camping, playing airsoft with his friends, watching movies, playing video games and most of all, Gregory loved to laugh. His greatest love was music, and he was an accomplished bassist, playing in many bands including Cornerstone, Past Self, and most currently Lilith in Seattle. He worked at Metropolitan Market in West Seattle for the past several years.
Gregory will be warmly remembered for his infectious smile and laughter, his goofy sense of humor, and his huge love for his family and friends. His sweet, loving personality and his caring soul will be cherished forever. He had the best hair ever!
Gregory was preceded in death by his grandparents, Jon and Dee Breilein; his uncle, Gregory Dale Breilein; his great-grandma Dodo and great-grandma Johnson. He is survived by his parents, Chris and Kevin; his grandparents, Arlan and Hyesook Johnson and Kathy and Larry Morse. He also leaves behind Auntie Kathy and Uncle Hal, Auntie Kim and Uncle Jeff, Auntie Melissa and Uncle Brad, Uncle Christopher, Uncle Jonny, Auntie Carrie, Aunt Christine and Uncle Bob, as well as cousins who loved him so much – Rachel (Austin), Casey, Michael, Cody, Alicia, Colby (Jacob), Dallas, Ben, Emmy, Mason, Tenley and Quinnlyn, Rivers and Marlowe.
Family services for Gregory were held Aug. 6 at First Reformed Church in Oak Harbor.
The family is asking that in lieu of flowers, donations be made in Gregory's name to a charity that is special to your heart.