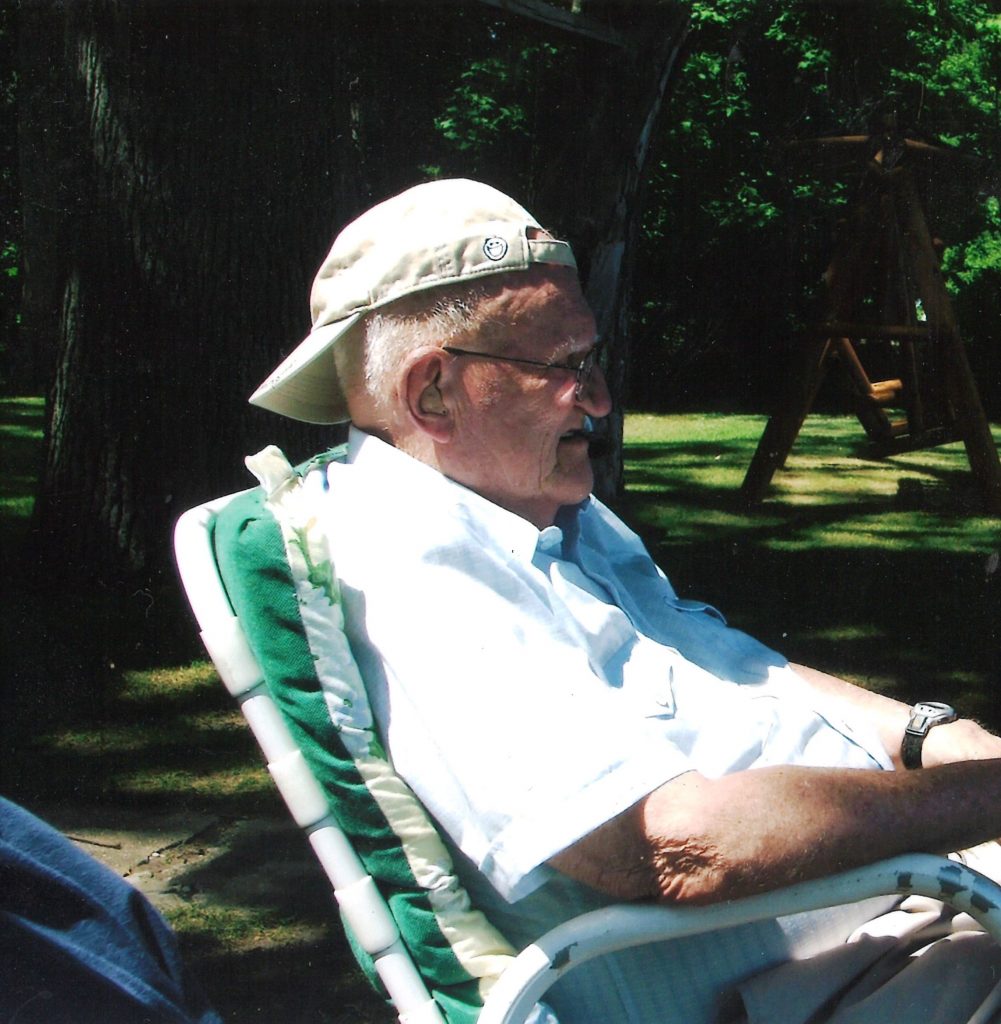 Harold "Harpy" Niedfeldt
November 8, 1927 — November 30, 2018
Harpy (Harold) Niedfeldt passed away peacefully on Friday, Nov. 30 at Careage of Whidbey in Coupeville, Wash. He was born in Sparta, Wis., on Nov. 8, 1927, to William (Bill) and Margaret (Carr) Niedfeldt. On Jan. 19, 1952, he married Thea Belke. When he retired from the Tomah VA Medical Center, he sold their home to start another adventure as snowbirds with Thea. They purchased an RV and set out for Tucson, Ariz., returning to Sparta for the summer so he could golf and fish with his buddies and Thea could visit with longtime friends.
In 1996, they decided that Tucson was where they wanted to be and made their home there. After Thea passed away in August of 2004, he stayed in Tucson until moving to Washington in 2008, where he was able to enjoy living independently until his passing.
He was preceded in death by Thea, his parents, Bill and Margaret Niedfeldt and sister Mary (Niedfeldt) Ziegler.
He is survived by his four children: Bill (and Kathy) of Rhode Island; John (and Karin) of Colorado; Rose (and Jack) Worden of Wisconsin; and Jean (and Joe) Wieman of Washington. He was also survived by 11 grandchildren, and 5 great grandchildren.
Harpy lived for his family and was passionate about hunting, fishing, Harleys, playing cards, golfing and winning at the casino.
He will be missed by those that came to know and love him. He will forever be remembered for his many, many stories and wonderful sense of fun and humor, which his family and many friends enjoyed.
The Niedfeldt family would like to thank WhidbeyHealth Hospice for their care of Harpy and family.
Memorials may be made out to Help House, 1091 SE Hathaway St, Oak Harbor, WA, also WhidbeyHealth Foundation online at www.whidbeyhealth.org/giving/make-a-donation.
A memorial service will take place in Wisconsin at a later date.
Arrangements entrusted to Wallin Funeral Home, Oak Harbor, Wash. Please visit Harpy's page in the Book of Memories online at www.wallinfuneralhome.comto share memories and leave condolences.