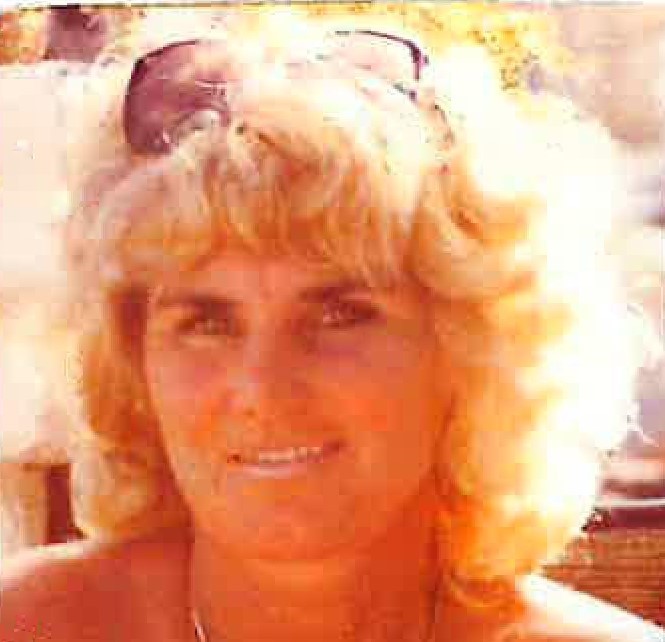 Harriet Williamson
March 1, 1937 — January 25, 2022
Harriett was born March 1, 1937, in Bellingham, Wash. She was the middle daughter of five girls born to Howard and Mabel (Ploegsma) Walker. Howard was a successful builder in Lynden, Wash., but decided to move to quiet, rural Whidbey Island, where he bought a dairy farm from his wife's father in 1943. The "Clover Valley" farm was located just at the western edge of the new Whidbey Island Navy Air Base at a location currently occupied in part by the Navy Hospital. There Harriett and her sisters learned from their parents the value of working hard, playing hard, and following God's guidance.
Throughout her life those who knew Harriett came to realize that during both challenging and joyous times she would focus all the gifts she was given on success through hard work and the joys of her family and friends. In addition to working on the farm, Harriett also learned principles of business at the Echo Valley Cafe just outside of the Navy base main gate, in a building Howard built, which still stands and was run by Mabel. Five Dutch teenage girls operating a cafe just outside of a growing Navy base in the 1950s is a formula for many great family stories.
During this time Harriett met James Williamson, the love of her life. They married May 24,1955. They started their family living as the sole tenants of the old "Benson Hotel," located in the San de Fuca neighborhood of Central Whidbey, as guests of the Benson Family. Harriett and Jim had two daughters, Jenny Ray and Laura Lee, who managed to stretch their parents' understanding of both the terms "challenging" and "joyous" on a regular basis. There was much love in the family and plenty of opportunities to learn life's lessons. Sadly Jim, an experienced pilot, died in an airplane crash trying to fly home on a stormy winter night in 1975. No greater challenge could be imagined. Harriett hung onto her father's lessons about hard work, spiritual guidance, and the importance of having fun. She focused her energy on her daughters, worked as the field hand boss for many local farmers, worked for Dutch Maid Dry Cleaning and worked as a real estate agent for Tara Properties in Oak Harbor. Harriett also began pursuing a social life and happily met Bruce Platt, OD, in the early 1980s. Bruce became Harriett's second love of her life. Harriett used her business savvy to manage Whidbey Vision Optical, part of Bruce's optometry clinic in Oak Harbor. Harriett was named the Washington State Optometric Assistant of the Year during the nine years she and Bruce worked together.

When they retired, they built a second home in Lake Havasu City, Ariz. Harriett enjoyed the sunshine and warmth of the southwest. Throughout her life, Harriett's high energy approach to life was her trademark. Harriett loved to play competitive softball in the local women's league, usually on the Quinn Glass Team. She was a committed snow skier; loved to travel, especially following her horse Saratoga Passage on his pathway to glory; went on many fishing trips with Bruce to lower 48 rivers and lakes and enjoyed fishing Alaska rivers. We remember Harriett as being full of energy, strong willed, generous to friends and family and loving. Harriett made it clear that while success and enjoyment were important to her, more fundamentally, she was committed to God.

Harriett was informed about 14 years ago that she had significant cancer and had only a short time to live. Typically, she looked the doctor in the eye and informed him she had no intention of going anywhere, so he had better start working. After many heroic medical battles won and numerous miracle cures where doctors were dumbfounded by her resilience, Harriett lost the battle and passed away Tuesday, Jan. 25, 2022, with her family surrounding her with love.

Harriett is preceded in death by her father, Howard Walker; her husband, James Williamson; her mother, Mabel Walker; her sisters, Ida Hurley and Juanita Stone; and her great-granddaughter, Mackenzie Raine Rash.

Harriett is survived by: her second life love, Bruce Platt, OD (Oak Harbor); her sisters, Grace LaFountain (Oak Harbor) and Phyllis McKenzie (Smokey Point); her daughters, Jenny Ray Williamson (Oak Harbor), Laura McDonald (Tim/Coupeville); her grandchildren, Stephanie Ann Glutyk (B.C., Canada), Jason Rash (Serena/Newport, Wash.), Michele Knight (Josh/Newport), James McMann (Coupeville); her great-grandchildren, Brooke Leeann Glutyk (B.C., Canada), Cieara Delorme (Oregon City Ore.), Branden Glutyk (B.C. Canada), Kainoah Bowman (Newport WA), Lance Knight (Newport), Kaylee Knight (Newport), Jayden Knight (Newport), Gavin Rash (Newport), Harlow Jefferies McMann (Coupeville); her beloved nephews Ronnie de Valinger (Georgia) and Allan de Valinger (Betty Ann/South Carolina); and many more family and friends she loved dearly.

We will all miss Harriett mightily. She has been and will remain in the center of our hearts, lives, and prayers. We know she is with God and hope she is on the softball team, fishing the rivers and watching horse races while listening to Hank Snow.

A private family interment was held at Maple Leaf Cemetery, Oak Harbor. In lieu of flowers, Harriett's family requests donations be made in her memory to Swedish Medical Cancer Care Center, Evergreen Hospital and WhidbeyHealth Hospice.