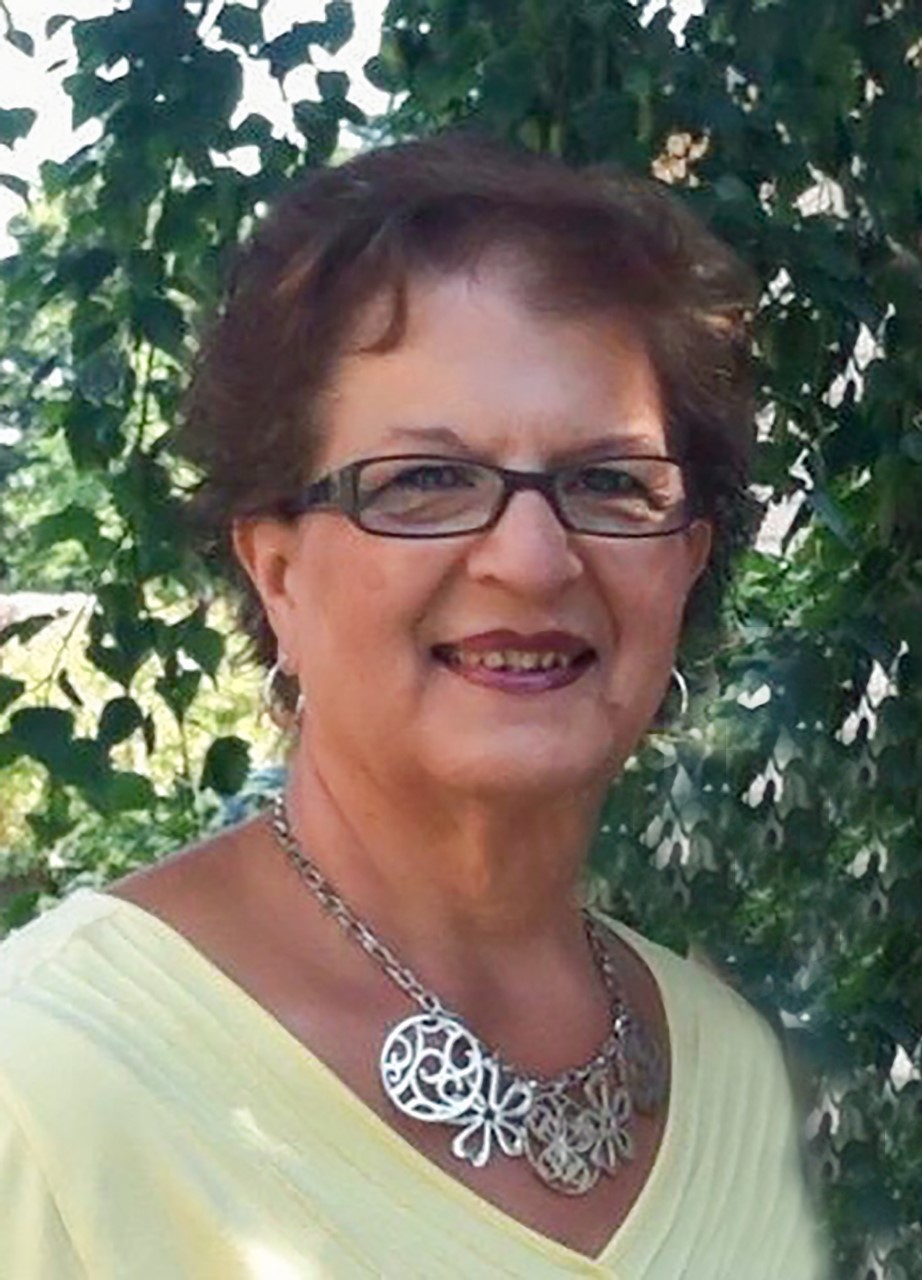 Heidi Yvonne Kuzina
March 10, 1950 — June 1, 2022
Heidi Yvonne Kuzina, age 72, of Lynden, longtime former resident of Oak Harbor, entered her heavenly home Wednesday, June 1, 2022.
Heidi was born March 10, 1950, in North Bellingham. She attended Ferndale schools and graduated from Ferndale High School in 1968. She was married to Paul Edward Kuzina on June 9, 1972, at Calvary Temple in Bellingham. The couple resided in Bellingham and Blaine, before moving to Los Angeles, where Paul attended the California College of Mortuary Science. They returned to Whatcom County, where they resided in Ferndale, eventually serving as youth pastors at Bethel Temple Church (now Whatcom New Life Assembly). In 1980 they moved to Snohomish County, where she was employed in the Snohomish School District as an instructional aide. During this time, they were members of the Snohomish Free Methodist Church. In 1985 they moved to Wenatchee, where Heidi worked for Ken's Pharmacy and the Wenatchee School District. While in Wenatchee, they were active members of the Wenatchee Free Methodist Church. In 1992 they relocated to Whatcom County, where Heidi was employed as an instructional aide at Central Elementary School in Ferndale. In 1997, they moved to Oak Harbor. Heidi worked as tourism and events director for the Greater Oak Harbor Chamber of Commerce and then as marketing director for Regency on Whidbey Assisted Living and then Summer Hill Assisted Living Community. In 2007, Heidi and Paul opened Whidbey Memorial Funeral Home as a compassionate ministry to the bereaved, with Paul continuing as owner. The couple were active members at Oak Harbor Church of the Nazarene, where they led worship for a total of 10 years, also directing seasonal choirs. They moved to Lynden in July 2021 to be near family.
Heidi was known for her warm and loving personality. She was an incredible cook, and her culinary creations were enjoyed by family and friends alike. The Kuzina home was always a place where guests were made to feel welcome and loved. In addition, Heidi was a decorator extraordinaire, and brought beautiful seasonal changes to every home she and Paul lived in, as well as to the retirement communities, bringing much delight to the residents. She was a gifted pianist and singer, and she and Paul sang at many church services, weddings, funerals, and other events throughout their marriage.
From the beginning of their marriage, Heidi and Paul determined to begin a new heritage, building their home with Christ as the foundation. Together, the couple raised three beautiful daughters. She transferred her gifts as a cook, musician, and homemaker to each of them, as well as her love of family. Above anything else, she had a deep and abiding love for her Lord and Savior Jesus Christ. As a couple, their greatest desire was that their children would walk in the ways of Christ and raise their families to serve Him and to love others to a saving knowledge of the Lord.
Heidi is survived by her loving husband of 50 years, Paul, at home in Lynden; three daughters: Rev. Korie Noell Taylor and husband Rev. John Taylor of Surabaya, Java, Indonesia; Holly Danae Priestman and husband Matt of Lynden; and Rev. Kylie Susanne Green and husband Rev. Ryan Green of Eugene, Ore.; ten grandchildren, Ellia and Alyssa Taylor; Annalise, Jacob, Alex, Alize and Isaiah Priestman; and Riley, Mason and Olivia Green; brother, Paul Michael Gamlen and wife Janell of Springfield, Mo.; niece, Shantell Gamlen of Springfield, Mo.; and three nephews, Brenton Fox and Andy Fox, of Ferndale and Adam Fox of Marysville; cousins, Marcia Gamlen Ellis of Troutdale, Ore., and Doug Gamlen and wife Josie of Vancouver, Wash. Heidi gained much respect and love wherever she lived, and therefore also leaves a host of friends as well, many of whom she called "chosen family."
Visitation was at Whidbey Memorial Chapel in Oak Harbor, Friday, June 3. A graveside service was held at Enterprise Cemetery, Ferndale, Friday, June 3. A memorial service was held for Heidi Saturday, June 4, at Whatcom New Life Assembly in Ferndale. Memorials are suggested to Whatcom Hospice or the Sumba House of Hope, a ministry that houses, disciples, equips and educates students from one of the poorest islands of Indonesia; https://giving.ag.org/donate/600001-7A1887?fundid=93176.
Family and friends may share memories and condolences at whidbeymemorial.com. Friends and family are also invited to wear something yellow, her favorite color, in her remembrance. Arrangements are with the collaboration of Evans Funeral Chapel, Anacortes, and Whidbey Memorial Funeral Home, Oak Harbor.