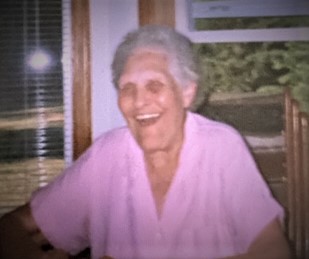 Helen Louise Earl
June 3, 1921 — October 8, 2019
Helen was born June 3, 1921, to George and Rosabell Heater in Meridian, Idaho. She passed away in death Oct. 8, 2019, at Careage of Whidbey in Coupeville, Wash.
She was preceded in death by her first husband, Hugh C. Kearns, of Eagle, Idaho and later by Ronald W. Earl of Clinton, Wash. She was also preceded in death by her son, Gordon R. Kearns, his wife, Judy, and grandson, Larry C. Brauer, and granddaughters Anita Haley, and Terry L. Kearns.
She is survived by her daughters, Barbara L. Brauer (Richard), Tina D. Daniels (John); her sons, Darrell W. Kearns (Donna), Criss W. Earl (Gail); and grandchildren, Randy Kearns, Kurt W. Brauer (Lorene), Lori Osborn (Marty), Brock A. Daniels (Jim), Gina M. Daniels, Dane M. Daniels, Arron L. Earl (Jessica), Tawnya M. Wavada (Allan); and numerous great grandchildren and great-great grandchildren.
A graveside service will be held at Langley Cemetery Sunday, Oct. 20 at 11 a.m.
Family and friends are encouraged to share memories and condolences at www.whidbeymemorial.com.