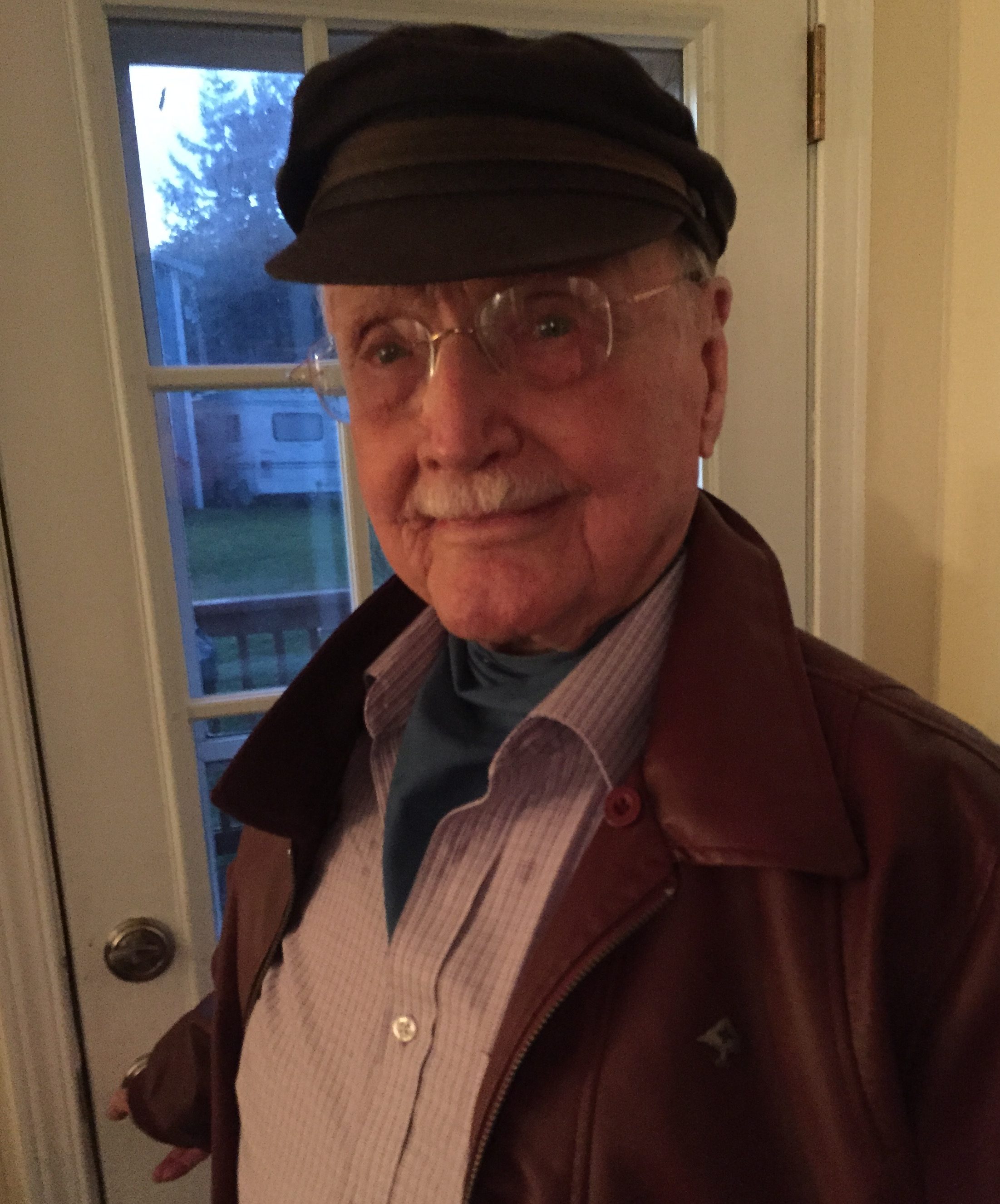 Hugh Brainard
August 20, 1923 — July 1, 2019
Hugh Brainard, 95, of Oak Harbor, Wash., passed away peacefully in his home July 1, 2019. Graveside services will be held at 1 p.m. Saturday, July 27, at Maple Leaf Cemetery in Oak Harbor. 
Hugh was born in Topeka, Kan., August 20, 1923, and grew up in Salinas, Calif. He enlisted in the Navy at age 17, just before the attack on Pearl Harbor, and served for 30 years. In June of 1944, just back from the Pacific, he married Lee Brainard after knowing her for only two weeks.
Hugh began his Navy career as an aircraft mechanic, then became an air traffic controller, and in 1958, he was commissioned as an officer and received his wings shortly afterwards. He served in the Pacific during World War II and during the Vietnam War he deployed with his squadron on aircraft carriers, flying first with the A3 Skywarrior and then the A6 Intruder. He received many commendations for his service. After his retirement, he and his wife started a business, Island Images, and together they were active in the community. Hugh was an avid photographer, and was active with Lee in preserving Whidbey Island's local history. Lee passed away in 2014 after 70 years of marriage. Hugh is survived by his two sons, Terry and Chris Brainard, his daughter, Jennifer Brainard, as well as many grandchildren and great-grandchildren. He was well loved and will be missed.