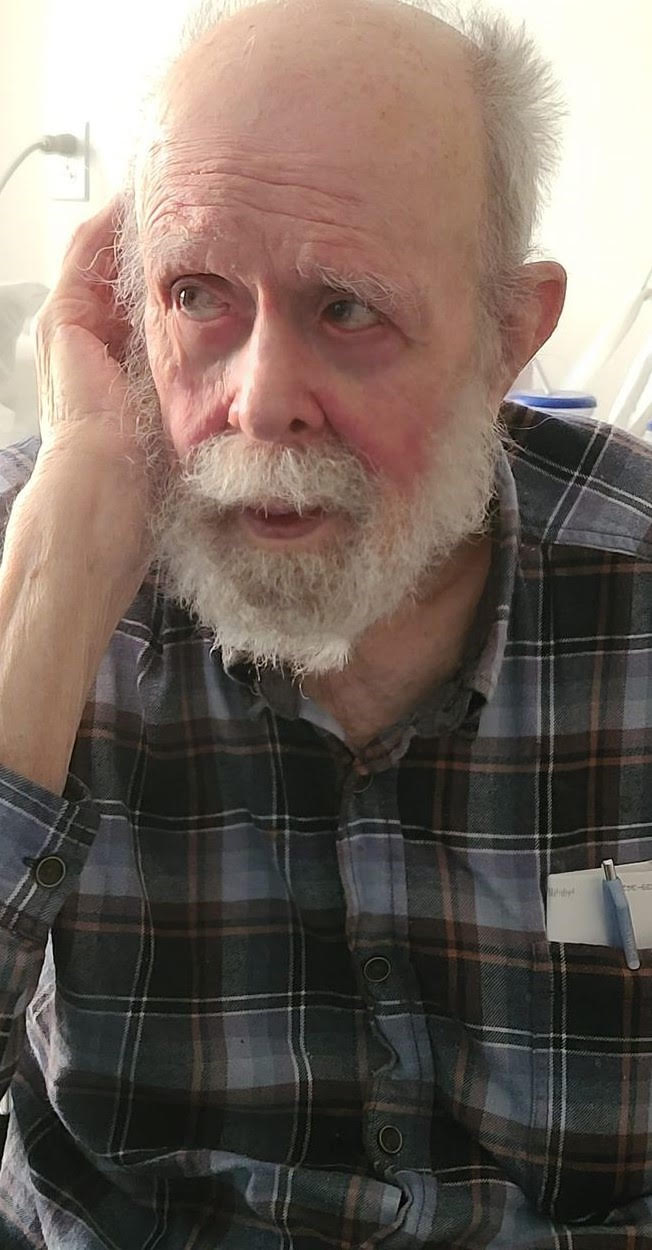 Jack Clifton
January 24, 1926 — December 23, 2022
Jack Clifton, formally named John William Clifton but always Jack to family, friends, and acquaintances, was born Jan. 24, 1926, in Berkeley, Calif., the son of Robert H. and Olive Hogan Clifton. Jack Clifton died Dec. 23, 2022, in Coupeville, Wash.
The Clifton family relocated temporarily to Yakima, Wash., in 1930, but returned to Berkeley in 1933, where Jack attended University Elementary School, Garfield Junior High School (now Martin Luther King Junior High School), and Berkeley High School. He was a member of the North Congregational Church youth group and worked in building construction.
Upon graduating from Berkeley High in June 1944, Jack enlisted in the U.S. Navy. After training he was assigned to the crew of the USS Belknap (DD-251), a destroyer built in 1919 which had been converted to carry the underwater demolition team which became the Navy SEALS.
Serving as a screen ship during the October 1944 invasion of Leyte, Philippines, the Belknap was hit on January 11, 1945, during the subsequent landing at Lingayen Gulf by a kamikaze that killed 38 crewmen, wounded 49 and killed 11 of the future SEALS unit, wounding 13.
Jack, who suffered a broken nose, was among the survivors and rescuers.
Transferred to another destroyer, Jack finished his tour of duty stationed in Astoria, Ore. There, on Thanksgiving 1945, responding to his war experience, Jack became a vegetarian, and following his discharge, became a conscientious objector as well.
Returning to Berkeley, Jack obtained a B.A. in psychology from San Francisco State College, became a builder, and in 1949, married Phyllis Jean Stoner (1929-2008), an elementary school teacher who lived kitty-corner across the street from his mother.
Changing careers in 1956, Jack obtained a teaching certificate from San Francisco State College, spent a year at the Allendale junior high school in Oakland, Calif., and then taught grades 1-4 at Potter School in Bodega, Calif.
Promoted to principal in 1961, Jack presided over the relocation of Potter School to the Bodega firehouse. This enabled director Alfred Hitchcock to film The Birds at Potter School just before the school was permanently closed and the students transferred to other schools in the Sonoma County district.
Following a year traveling abroad, Jack taught at several different schools and at several grade levels in Berkeley until 1985. Upon retirement, Jack and Phyllis founded a travel agency in Oakland called A Grand Connexion, operating it until 1986.
They subsequently lived in Concrete, Wash., for a decade, during which time Jack attempted to renovate the former high school into a castle-themed hotel. He got as far as building turrets on the two front corners before it was destroyed in a 2008 arson fire set by local juveniles.
By that time Phyllis had developed Parkinson's disease, necessitating relocation to Bellingham, Wash. Jack remained in Bellingham after her death until 2017. Illness then obliged moves to Coupeville, Oak Harbor, and back to Coupeville.
Jack and Phyllis Clifton had two sons and a daughter. Son Merritt, a journalist, lives in Greenbank with his wife Beth. Son Ted, a builder and zero energy home designer, lives in Coupeville with his wife Sally. Daughter Nicole lives in Illinois.
Grandchildren include Ted W. Clifton, of Bellingham; Catrina Glasl, of Long Beach, Calif.; Eric Clifton, of Seattle; and Wolf Clifton, of Athens, Ohio.
Great-grandchildren include Teo, KaiAnna, and Atlas, all of Bellingham.
Jack is also survived by his nephew, Jay Clifton, of Pleasanton, Calif.