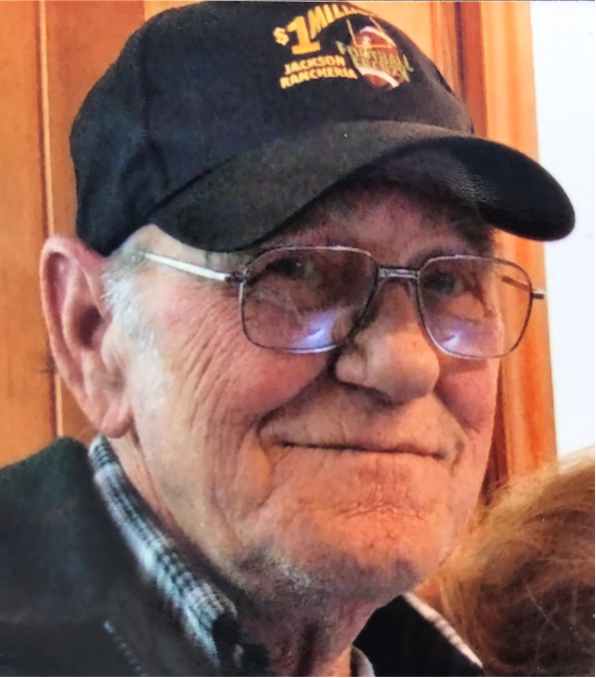 Jack Dow Owensby
January 13, 1937 — June 22, 2019
Jack Dow Owensby, age 82, longtime Coupeville resident, passed away at his home June 22, 2019, following a lengthy illness.
Mr. Owensby was born in Shamrock, Okla., on Jan. 13, 1937, to Jess and Rose (Tate) Owensby. He moved to West Point, Calif., with his family at age 12. Jack was married to Darlene Gay Whetstone on April 4, 1961, and the couple settled for a time at Lake Tahoe, Calif. They also lived at Penngrove, Calif., for 10 years. They moved to Whidbey Island in 1977, settling in Coupeville. Jack was skilled in many lines of work, including operating heavy equipment, masonry, welding and mechanical work on heavy equipment. Jack was generous with his mechanical gifts in helping others. He enjoyed working on old cars. A favorite pastime of his was hanging out and drinking coffee with the guys at the Tyee, after which he would go to the beach by the ferry landing to watch the ships go by.
Jack is survived by his beloved wife of 58 years, Darlene; five children: Evelyn, Mitchell (Becky), Arlon (Carol) and Asa Owensby; and Babette (Mike) Huggins; six grandchildren: Cliff and Heide (Don), Ali, Izabel. Eli and Tally; two great-grandchildren: Liam and Teagan; two brothers: Steve and Ed; three sisters: Judy, Barbara and Tammy; also numerous other relatives and their spouses.
Services will be private. Family and friends are encouraged to share memories and condolences at www.whidbeymemorial.com.