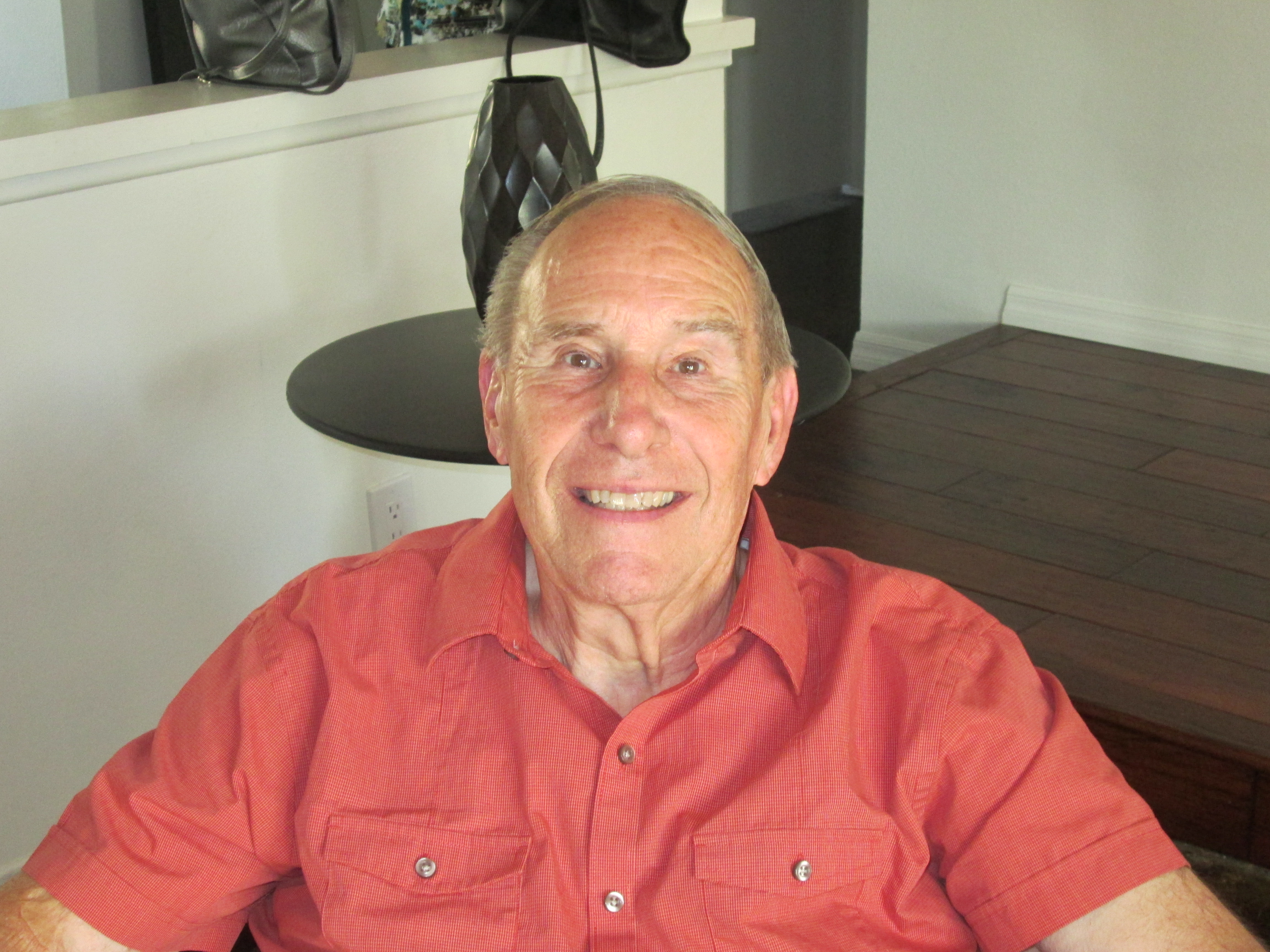 Jack Edward Ulery
October 7, 1936 — August 4, 2019
Jack Edward Ulery, 82, passed away Aug. 4, 2019 in his Coupeville, Wash., home from Alzheimer's Disease.
Jack was born in Nappanee, Ind., on Oct. 7, 1936 to Walter C. and Ione Best Ulery. He is preceded in death by his parents. He is survived by his wife of 55 years, Judi Ahrns Ulery. Also surviving are their three daughters: Jill Whalen (Terry), Beth Fossum (Ed), Ann Dodd (Luke), and their eight grandchildren: Trevor Whalen, Avalon Whalen, Aidan Dodd, Colin Dodd, Dean Whalen, Riley Dodd, Jack Fossum, and Ben Fossum. Also surviving are his sister, Dorothy Smith; nephew, Wally Smith; and great-nephew, Garrett Smith of Wauseon, Ohio; and his sister-in-law, Nancy Ahrns Treesh of Sugar Land, Texas.
Jack enjoyed growing up in the small, farming town of Nappanee in northwest Indiana. He graduated from Nappanee High School in 1955. In 1959, he graduated from De Pauw University in Greencastle, Ind., with a degree in economics. He began his career in the commercial insurance industry in Chicago, Ill. He and a few friends moved to Los Angeles, Calif., where he continued his career in the insurance industry, becoming a commercial insurance underwriter and eventually the Underwriting Manager for Commercial Union Insurance Company. He retired from Commercial Union Insurance Company in 1997, after 35 years with the company.
Jack married Judith Ann Ahrns (of Milford, Ind.) in 1964 in Las Vegas, Nev. They lived in southern California, three years in Phoenix, Ariz., and back in southern California until his retirement in 1997. Once retired, he and Judi moved to beautiful Whidbey Island, Wash., where they spent many happy years together.
Jack loved to fish and spent many years going on an annual fishing trip called the "Fall Classic" with close friends Toby, Dan, and Chuck, in the High Sierras in California. He also taught his three daughters how to fish and he and Judi took them on many camping trips in the Cascade Mountains in central Oregon.
He was also an avid woodworker and enjoyed building things.
Jack also loved to sing and loved gospel music. While in high school, he and his good friends, Hal, Max, and Bob, formed a gospel quartet that would sing in churches. They saved the money they received in the offerings and paid for a trip from Indiana to California and back through Canada. In college, he sang in a modern harmony quartet. Jack and Hal remained close friends all of their lives. In later years, he enjoyed watching and listening to the Gaither Gospel videos and singing and sometimes whistling along with the music. As his Alzheimer's progressed, his love for gospel music remained and even in the months leading up to his passing, he would sometimes whistle along with the music.
Jack was a believer in Jesus Christ and he and Judi were members of Family Bible Church in Oak Harbor, Wash., for many years. Jack loved the Lord and spent many hours studying the Bible and attending Bible studies at his church. His love for the Lord was evident in the life he lived. He was a quiet, kind, gentle, generous, and humble man. He was very devoted to his beloved wife, Judi, and to his family. Jack had a great sense of humor and had a quick wit. Everyone who knew Jack loved and respected him.
He was dearly loved and will be deeply missed by his family and friends. The family wishes to express their deep appreciation to Whidbey Home Health and Hospice for their kind and loving care of Jack, especially by his nurse, Chris, and his aide, Jessica. We are also very grateful for the assistance provided by his caregiver, Sharon, who has become like family.
A celebration of Jack's life will be Saturday, Aug. 31, at 1 p.m. at Family Bible Church, 2760 Heller Rd., Oak Harbor. Family and friends are encouraged to share memories and condolences at www.whidbeymemorial.com.