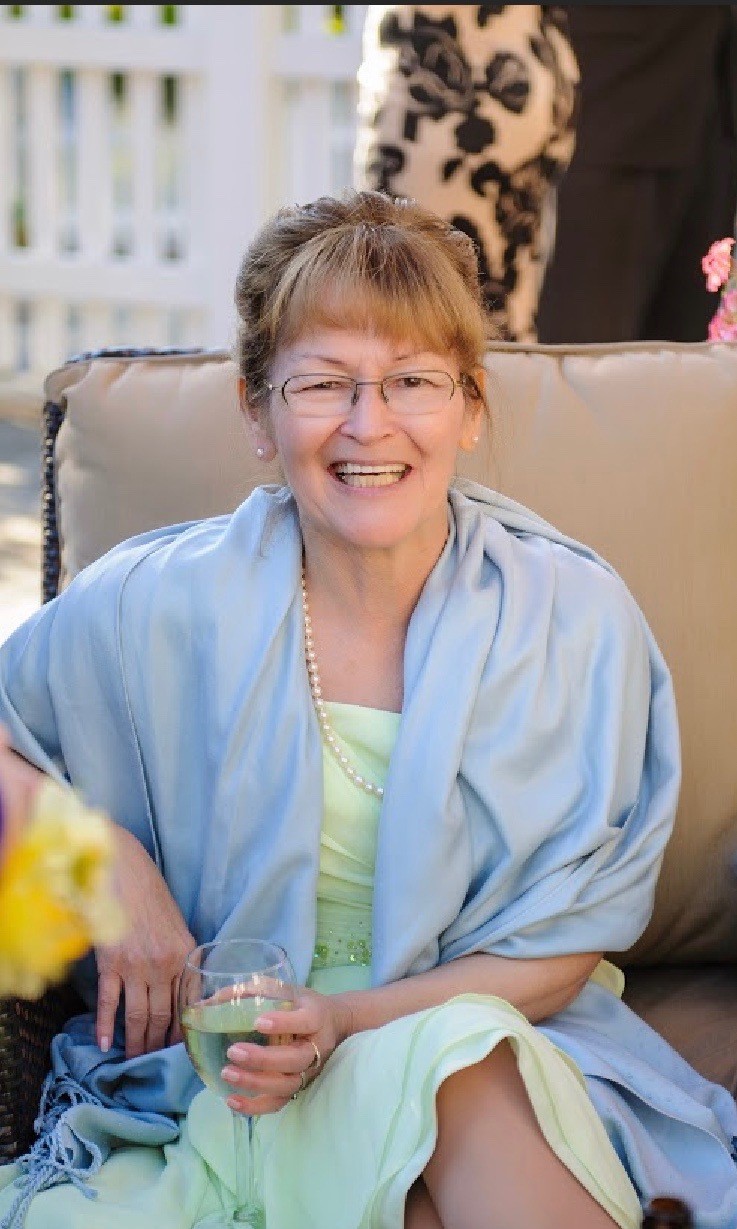 Jacqueline Marie Meissel
— November 17, 2019
Jacqueline "Jackie" Marie Isaacs Meissel, 66, passed away Nov. 17 in her home with her husband, son, and daughter by her side. She was born at Holy Rosary Hospital in Miles City, Mont., to Allyn D Isaacs and Flora Nakata Isaacs from Sonnette, Mont. She was the third-youngest child of eight children. She grew up on the family ranch at Sonnette with her siblings, attending various country schools in the area and eventually rode the school bus into Broadus, Mont., to attend high school. She graduated from high school in 1971 and was particularly honored being selected that year as the Junior Senior Prom Queen.
After graduation she spent the summer working as a waitress at a resort named "Bear Lodge" in Wyoming. The following year she enrolled in the Sidney School of Practical Nursing, where she sought a degree as a Licensed Practical Nurse. While attending that school she met her future husband, Marvin Meissel. They were married in 1973. She took her state boards in Helena, passing, and was an LPN. She and Marvin moved to Miles City, Mont., where she began her nursing career at Holy Rosary Hospital and Marvin began working for the Milwaukee Road Railroad. In 1978, they relocated to Whidbey Island, Wash., when Marvin re-entered Naval Service, and lived in Oak Harbor. They made their home there to the present time, living in Lemoore, Calif., for three years. Jackie was an excellent mother, raising 2 two children, Tawnya and Troy, almost single-handedly due to Marvin's numerous military deployments, while managing her nursing career.
Jackie spent most of her working career primarily in the nursing field in one capacity or another, earning respect from all she came in contact with, both medical staff personnel and patients alike. While working in the OB/GYN Clinic at the Naval Hospital Oak Harbor, she was selected Employee of the Quarter three times and was the Phy America Employee of the Year in 2000. Due to her Multiple Sclerosis, she had to leave her position and began working for the Oak Harbor School District assisting a special needs child so she could attend school. She was forced to medically retire in 2015. Jackie and Marvin began to do some traveling and became "Snowbirds" and enjoyed winters in Yuma, Ariz., but she became too sick to continue.
If you ever met Jackie, you would be infected by her smile and personality; once you became friends with her you knew you had a friend for life. Earth has lost a true angel and heaven has gained one of the best.
She is survived by her husband of 46 years, Marvin; son, Troy (Heidi) of Germany; daughter, Tawnya (Erik) of Sedro Wooley, Wash.; one grandson, Reece, USMC; one granddaughter, Madison, a student at the University of Hawaii; two brothers, Nick of Snowflake, Ariz., and Fred (DeeDee) of Ashland, Mont.; five sisters, Patricia Kikawa of Honolulu, Hawaii, June Graham and Jeannette Larsen of Billings, Mont., Jeannie Burley (Dave) of Snowflake, Ariz., and Jessica Sloan of Stanford, Mont.; and many nieces and nephews she thought the world of.
Jackie was preceded in death by her parents; brothers-in-law, Gary Graham and Bill Sloan; and nephew, Donnie Burley.
Cremation has taken place and no services are planned at this time, but her cremains will be returned to her native Montana soil next summer for internment and a Celebration of Jackie's Life.
In lieu of cards or flowers, you may donate to a charity of your choice in Jackie's name.