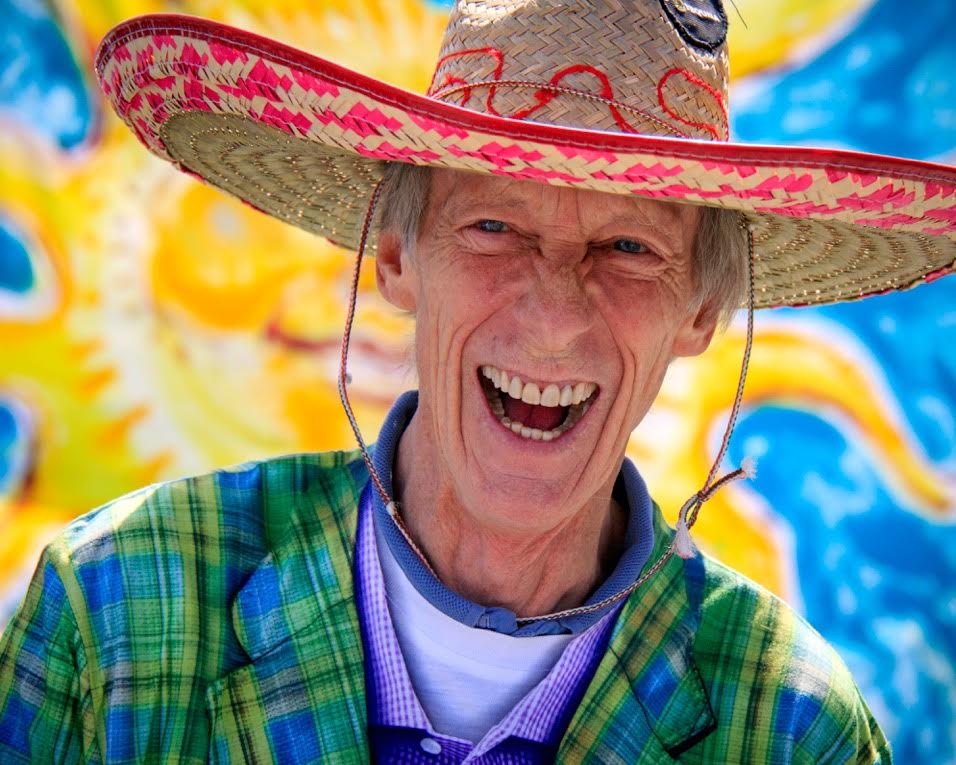 James E. Freeman
June 25, 1947 — June 19, 2022
Jim Freeman, a long-time resident of Whidbey Island, died June 19 at the WhidbeyHealth Medical Center in Coupeville, a week short of his 75th birthday.
During nearly 40 years as a resident of Freeland, Jim became widely known and revered in the South Whidbey community through his regular column that appeared in the Whidbey Weekly and his frequent role as an emcee for numerous Island events.
James Edmondson Freeman was born in Denver, Colo., June 25, 1947, and spent most of his growing up years in Columbus, Ohio and Oil City, Pa. After graduation from Oil City High School, Jim attended and graduated from William Jewel College in Liberty Mo., where he was a member of Kappa Alpha Order Fraternity. In 1968 he entered the U.S. Marine Corps and was named outstanding recruit in his class at Parris Island, S.C. After completing his Marine service at Camp Pendleton near San Diego, Calif., he attended and graduated from California Western School of Law.
Following his graduation from law school, Jim worked as a field representative for his law fraternity, Phi Alpha Delta. In 1975 he became associated with world-renowned singer Willie Nelson and organized the performer's national fan club. Later, he was a cast member of the L.A. Connection Improv Comedy Troupe and then a disc jockey in Bend, Ore. He first visited Whidbey Island in 1983 shortly after filming a TV commercial for a Seattle bartending school. He decided to relocate from Los Angeles to Whidbey, eventually purchasing a 1928 Milwaukee Road red railroad caboose on five acres of land near Freeland that he dubbed the "Loose Caboose," calling himself – very accurately – the Conductor of Fun. He lived up to the title.
A 2016 profile of Jim in the Everett (Wash.) Herald, observed:
Freeman's voice resonates with confidence and quirk. His mannerisms ooze charm. No wonder he's the perennial emcee at poetry slams, festivals and fundraisers. He cranks out a witty column for the Whidbey Weekly. Mukilteo Coffee Roasters named a coffee blend after him. "He's an original, a total original on this island," said retired teacher Jean Shaw, his co-host for fundraisers. "We've done all these talent shows together. We had the school board dress up in black garbage bags and go down the aisle doing 'The Grapevine.' They weren't just talent shows."
Jim is survived by his long-time partner, Carol Ryan; his sister, Linda Freeman of Atlanta; his brother, Lewis Freeman and his wife, Gretta Sandberg, of Monterey, Va.; nephews Dennis Freeman of Reston, Va., and Oliver Freeman of Denver, Colo.; niece Tama Whitelaw of South Portland, Maine; grandnieces Willow Whitelaw and Maya Whitelaw of South Portland, Maine; and numerous cousins.
The family has indicated that a memorial event celebrating Jim Freeman's remarkable life will be held later in the year at a date to be announced
Jim's passions were many and varied and included playing the clarinet (at a younger era of his life), Dixieland music, cowboy actor Roy Rogers, comedian Jerry Lewis, western movies in general and the music of Benny Goodman, Fats Domino, Little Richard and, of course, Willie Nelson.
Jim's warm smile and infectious laughter brought joy to all who crossed his path. He will be fondly remembered by so many. When Jim's name comes up in conversations, smiles will break out. Thanks, Jim, for a lifetime of laughter!