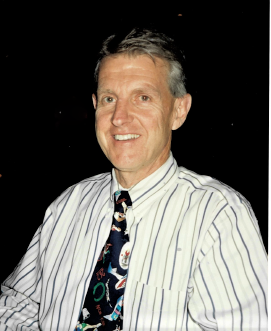 James R. Jones
July 3, 1941 — August 28, 2019
Jim was born on July 3, 1941 in Seattle, Wash., and died at home in Freeland, Wash., Aug. 28, 2019 after a three-year battle with cancer. He graduated from Blanchet High School in 1959 and received a BA in Business Administration from Seattle University. Jim enjoyed a 30-year accounting career in the Los Angeles and San Francisco areas. He retired to Whidbey Island in 2000 with his wife, Carolyn, who died in 2006 from ALS. Jim had a passion for golf, physical fitness and a healthy diet.
Jim is survived by his sisters, Lynn and Caryl; along with his three sons, Jeff, Michael and Craig; grandson, Aaron; granddaughter, Casey; and great-grandson, Victor.
Remembrances are suggested to Good Cheer Food Bank, PO Box 144, Langley, WA 98260 or Whidbey Health Hospice, 101 N. Main St., Coupeville, WA 98239
A Celebration of Life will be held at Trinity Lutheran Church, 18341 SR 525, Freeland, Friday, Sept. 13, at 11 a.m.
Family and friends are encouraged to share memories and condolences at www.whidbeymemorial.com