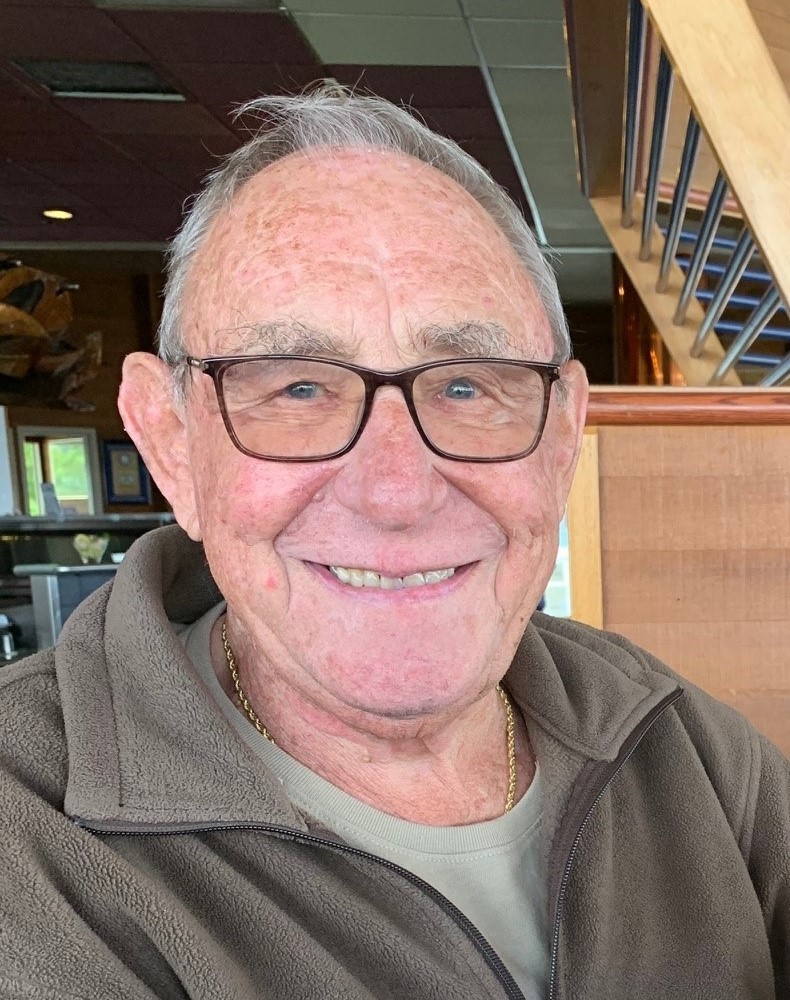 James Wilson
June 8, 1939 — October 12, 2021
James (Jim) Wilson , a longtime Clinton resident, passed away peacefully Oct. 12, 2021.
Jim was born in Larkhall, Scotland. In 1962 he left his desk job as an engineer, joined the Merchant Marines, and sailed the Mediterranean Sea. He later transferred to the cruise line Cunard, and that was where, in 1964, he met his wife of 54 years, Katherine (Kate). Jim and Kate were married in Wisconsin in 1967 and settled in Seattle, Wash., where Jim was employed by Boeing. He loved his job and enjoyed traveling the world.
In 1976, Jim and Kate bought a five-acre farm in Clinton on Whidbey Island, where they raised their boys among cows, chickens, dogs, cats and even pigs. Those were wonderful years.
Throughout his life, Jim was active in a variety of sports. He loved fishing, golfing, waterskiing, skiing, and soccer. In the 80s, when the boys were old enough to play in the newly formed South Whidbey Soccer League, Jim decided to coach. There wasn't a sport center back then, so Jim and other dads built the soccer goals and the weekly Saturday games were played on the elementary school playground. When Jim retired from Boeing after 28 years, he and Kate enjoyed many years of travel together.
Jim is survived by his wife, Katherine, of Clinton; son, Shaun (Tanya Trapalis) Wilson, of Clinton; son, Kevin (Maggie) Wilson, of Meridian, Idaho; brother, Samuel Wilson, of Larkhall, Scotland; brother-in-law, James Keating, of Neenah, Wis.; sister-in-law, Mary Russell, of Santa Fe, N.M.; grandchildren, Maisie, Sam, and Catie Wilson, of Meridian, Idaho; and 15 nieces and nephews.
Jim will be greatly missed, but we will remember him for his wonderful smile, his gentle soul, and his deep love for his family. God bless you, Jim.
The family requests any donation be made to WhidbeyHealth Hospice Care.