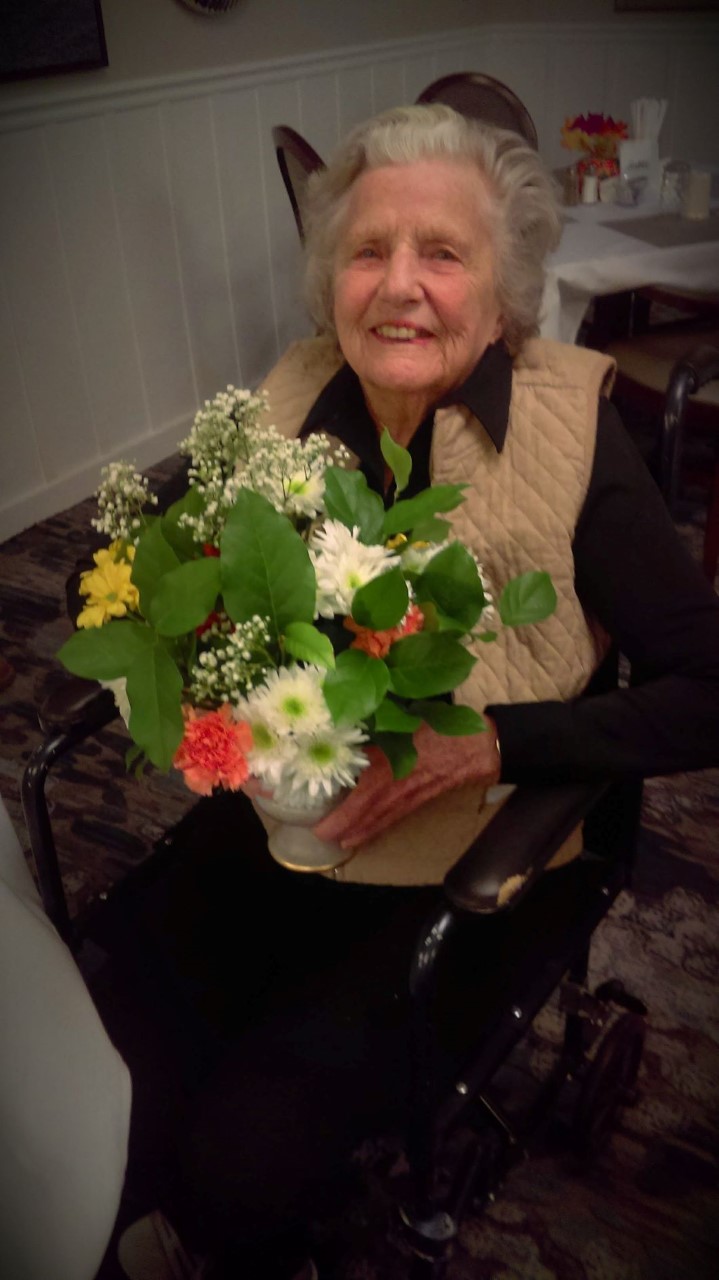 Jane L. Faber
October 16, 1920 — January 14, 2021
Jannie (Jane) Louise Faber was born in Oak Harbor, Wash., Oct. 16, 1920, to Justus Faber and Nellie (Meeter) Faber. She passed away peacefully Jan. 14, 2021, at Regency on Whidbey.
Jane was raised and lived all of her 100 years in Oak Harbor. She graduated from Oak Harbor High School in 1940. She was employed for 30 years at NAS Whidbey Island, working in various departments, mostly pertaining to the comptroller and accounting departments as a financial accounting supervisor. Jane enjoyed working on the base and being associated with the military community.
Jane loved the Lord and was a faithful church attendee all her life. She loved animals, especially her beloved pets. Daily walks were a big part of her life and she especially loved strolling by the beach where she could see beautiful views of Mt. Baker, Mt. Rainier and the Cascades. She was very fond of snow and looked forward to the times where the white stuff stayed around for a couple of weeks. Watching pro-basketball games was a favorite pastime.
Jane is survived by her nieces and nephews Dennis Faber (Renee) of Oak Harbor; Darlene Arnold (Fred) of Ferndale, Wash.; Linda Earnhart (Mike) of Oak Harbor; and Ron Faber of Oak Harbor. Numerous great-nieces and nephews also survive. She was preceded in death by her parents, brothers Urban and Ben Faber, nephew Bob Faber and nieces, Judy Reuble and Shelly Vande Werfhorst.
In a private service for family and close friends, Jane will be laid to rest at 11 a.m. Saturday, Feb. 6, at Fircrest Cemetery.