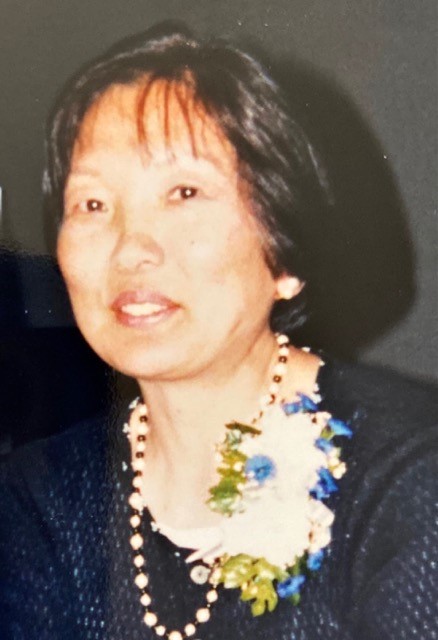 Jean Yoneko (Yamasaki) Carpenter
June 20, 1942 — February 17, 2022
It is with extreme sadness that we announce the passing of Jean Yoneko (Yamasaki) Carpenter. Jean's family was unprepared for this loss as she passed unexpectedly Feb. 17, 2022, in her hometown of Oak Harbor, Wash. She was an extraordinary soul and will be desperately missed by those she left behind.
Jean was born June 20, 1942, at the Santa Anita Assembly Center, where her family was detained before being transferred with other Japanese Americans to an internment camp at Heart Mountain, Wyo., during World War II. After the war, she grew up in southern California. She had been a member of the Oak Harbor community since 1971, when she moved there with her husband and four young children.
Although a very private person, Jean enjoyed watching her children and grandchildren play sports and was a huge fan of the Seahawks, Husky and Cougar football and Mariners. She also enjoyed her walks, the beach, Japanese food, and baking (she had a bit of a sweet tooth). She was a free spirit, kind, generous, stubborn, tough yet compassionate. Jean had a great sense of humor and beautiful laugh and smile. She made her whole family laugh with her silly sayings, expressive gestures, and her ability to laugh at herself. She loved music, especially the oldies; everything from Elvis Presley to The Beach Boys to Simon & Garfunkel.
Her family was her sole focus, and she worried over and took care of its members until the end, sometimes to the exclusion of her own needs and despite all their quirks and disfunction. She was proud of them, rooted for them, protected them, resented them, forgave them and always kept on loving them.
She is survived by her husband of 59 years, Allan Carpenter; her four children, Gary Carpenter (Nancy), Carolyn Carpenter, Scott Carpenter (Sage), and Patti Carpenter Murray; her grandchildren, Kevin Murray, Allison Murray, Harlee Carpenter, Avery Carpenter, and Laila Carpenter; three of her sisters, a brother-in-law, as well as many nieces, nephews, and cousins.
Our hearts are so broken by this unexpected loss. She was one of a kind and to be loved by her was to be truly blessed.
"You never said I'm leaving, you never said goodbye.
You were gone before we knew it, and only God knew why.
A million times we needed you, a million times we cried.
If love alone could have saved you, you never would have died.
In life we loved you dearly, in death we love you still.
In our hearts you hold a place that no one could ever fill.
It broke our hearts to lose you, but you didn't go alone.
For part of us went with you, the day God took you home."
– Author Unknown.