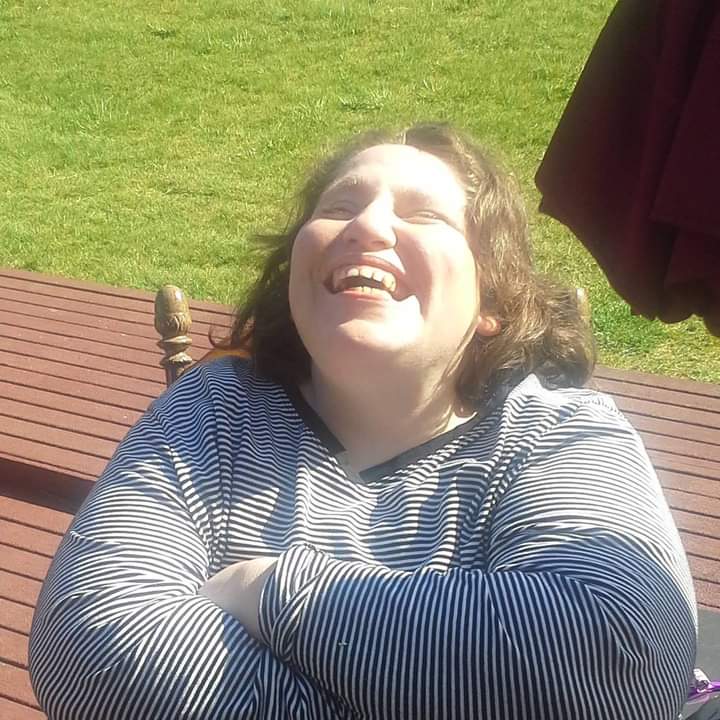 Jennifer "Jen" Helen Rivas
April 20, 1982 — February 17, 2022
Jennifer "Jen" Helen Rivas passed away peacefully at her home Feb. 17, 2022.
Jen was born in Amarillo, Texas April 20, 1982, and lived almost her entire life in Oak Harbor, Wash. Jen is survived by her parents, Dan and Christine, and her siblings, Jason Freeman, Joanna Hennessey, Patricia Rivas, and Daniel A. Rivas.
Jen graduated from Oak Harbor High School in 2001. She was an avid collector of little figures and DVD's.
Jen loved animals, especially her two rescue horses and her dog ,Lacey, who we adopted from a dark existence in Iran. She loved bowling with her friends and family. Her favorite places to visit were Fort Casey; a place she loved to go to since she was a very small child, wandering into the darkest spaces doing her best "spooky" impersonations. Jen would regularly be seen shopping at Island Thrift where she found many of her treasures and met many of her friends.
A celebration of her very special life will take place Friday, March 4 at 1 p.m. at Wallin-Stucky Funeral Home in Oak Harbor.