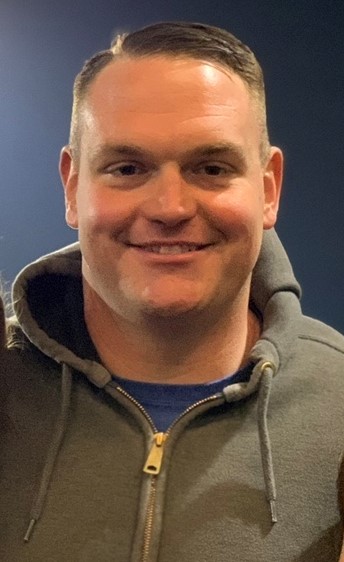 Jeremy Ryan Gourley
— July 26, 2020
Jeremy Ryan Gourley, 32, of Oak Harbor, Wash., passed away Sunday, July 26, 2020 at his residence. He was born in Benton, Ky.
Jeremy spent the past 13 years in the U.S. Navy as an Aviation Electronics Technician and held the rank of First Class Petty Officer.
Jeremy, an Eagle Scout, spent his time with his friends and loved ones woodworking, metalworking, riding his beloved motorcycle and barbecuing. He had a passion for helping others and his community and a reputation for bear hugs that lifted your feet off the ground as well as giving advice whether you needed or wanted it. To know him was to love him.
Jeremy was preceded in death by his mother, Lora Denise Gourley, his uncle, Kevin Gourley and his granddad, Samuel Gourley.
Jeremy is survived by his wife, Samantha Gourley, of Oak Harbor, and her family; his Pap, Jeffrey Gourley (Julie) of Hickory, Ky.; grandparents Beverly Gourley of Cunningham, Ky., and Ronnie and Angie Payne of Calvert City, Ky.; brothers Justin Gourley of Calvert City; Jordan (Crystal) Gourley of Hickory; chosen brothers Joe Hamilton and Rawley Lemmel of Oak Harbor; many aunts, uncles, cousins, especially his "sis," Kayla (Brandon) Cutsinger of Calvert City; his "Demons" Abby and Emelyn Payne of Oak Harbor; and nieces and nephews Jace and JaeLynn Gourley of Hickory and Landon and Brooklyn Bone of Sioux Falls, S.D.; and the many people who now have a Bubba sized hole in their hearts.
Jeremy's family shared memories during a visitation held Aug. 4 at Wallin Funeral Home. Please leave messages of condolence for Jeremy's family on his Memory Wall page on Wallin's website. In lieu of flowers, Jeremy's family requests donations be made to Active Heroes (https://activeheroes.org/donate/).