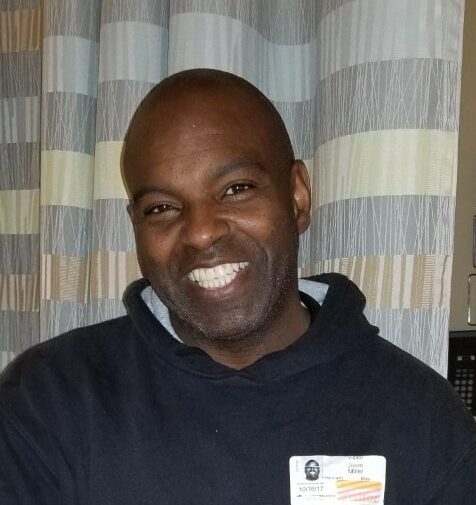 Jimmy M. Miller
July 7, 1968 — July 10, 2021
We are devastated to announce the unexpected passing of our beloved Jimmy M. Miller, 53. He was born July 7, 1968 in the small town of Seguin, Texas to George H. Miller Sr. and Bertha J. Miller.
The family moved to Oak Harbor in 1977, Jimmy graduated from Oak Harbor High School, class of 1986. He had a passion for learning. In 1995, He received a BA in International Business and a BA in French (language) at Western Washington University. As computers and the internet became more prevalent, he was bitten by the technology "bug." In the summer of 2004, Jimmy received a MS in Information Management at University of Washington. In 2007, he received his last degree, MBA – master's in business administration.
He loved the IT industry; to name a few of his job positions each one more was more challenging then the last. One of his first positions was as MIS Manager for Space Needle Corp., Director IT Services for RealNetworks, and Title Sales/Delivery Director for Ciber. Jimmy's last position was Sales Director for DISYS. He was an Advisory Board Member (College of Business & Economics) at Western Washington University. Also, he was a Pi Kappa Alpha (ΠΚΑ). To say "We are proud of our Jimmy" is an understatement. However, out of all his successes in life becoming a father was where he found his most joy. To Natalie he was "Papa".
He is survived by wife Mariska; children, Heather, 18, Sawyer, 14, and Natalie, 3; parents, George and Bertha Miller; sister, Roxann Grocia and family; sister, Renee Hinkle and family; brother, George H. Miller Jr. and family; and a host of beloved great nieces, great nephews, aunts, uncles, cousins, and friends.
A memorial service will be held at 1 p.m. Saturday August 7 at the Church on The Rock; phone 360-675-3032, 1780 S.E. 4th Ave., Oak Harbor, WA 98277. Pastor Ozell Jackson will officiate the service. A reception will follow. The family will have a private closing ceremony prior to the memorial service