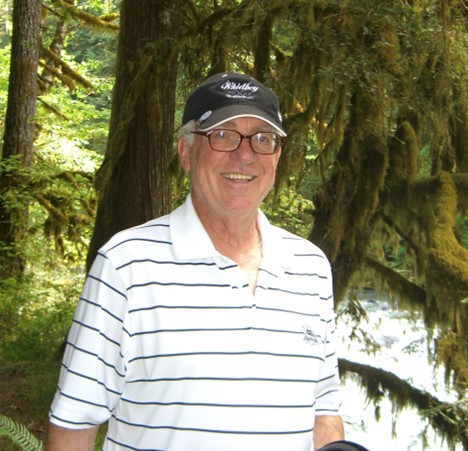 Jimmy Ray "Jim" Cochran
September 5, 1942 — April 1, 2023
Jim was born to Glenn and Earlene Cochran Sept. 5, 1942, in Raymondville, Texas. He passed away April 1, 2023, at home in Oak Harbor, Wash.
Jim grew up in Corpus Christi, Texas and joined the Navy at 17 years of age. He proudly served on various Naval ships including the USS Fox, USS Pyro and the aircraft carrier USS Carl Vinson. Jim retired after 30 years of service as a Chief Warrant Officer 4 (CWO4) Ordnance Officer. Jim retired to Oak Harbor in 1989.
Jim met his wife, Diane, in San Diego, Calif. They were married overlooking the Pacific Ocean at Point Loma, Calif., in 1978. Jim and Diane have two daughters, Dion and Kendi.
Jim was preceded in death by his mother and father. Jim is survived by Diane, his loving wife of 44 years, two daughters, six grandchildren and five great-grandchildren.
The family will have a private celebration of life at a later date. Jim loved the Lord and spent many years in leadership serving the family of Christ. Jim especially loved leading small groups in bible studies.
Jim was a fantastic bowler and participated in many leagues. On Oct. 31, 2012, Jim achieved the bowler's dream, a perfect 300-point game at Oak Bowl in Oak Harbor. After bowling, Jim discovered a passion for the game of golf. He could be found playing with the "Ball Droppers" at Gallery Golf Course many times a week.
Jim will be deeply missed by his family and friends. He will be remembered for providing his family with unending love, devotion, and guidance.
Family and friends are encouraged to share memories and condolences at www.whidbeymemorial.com.