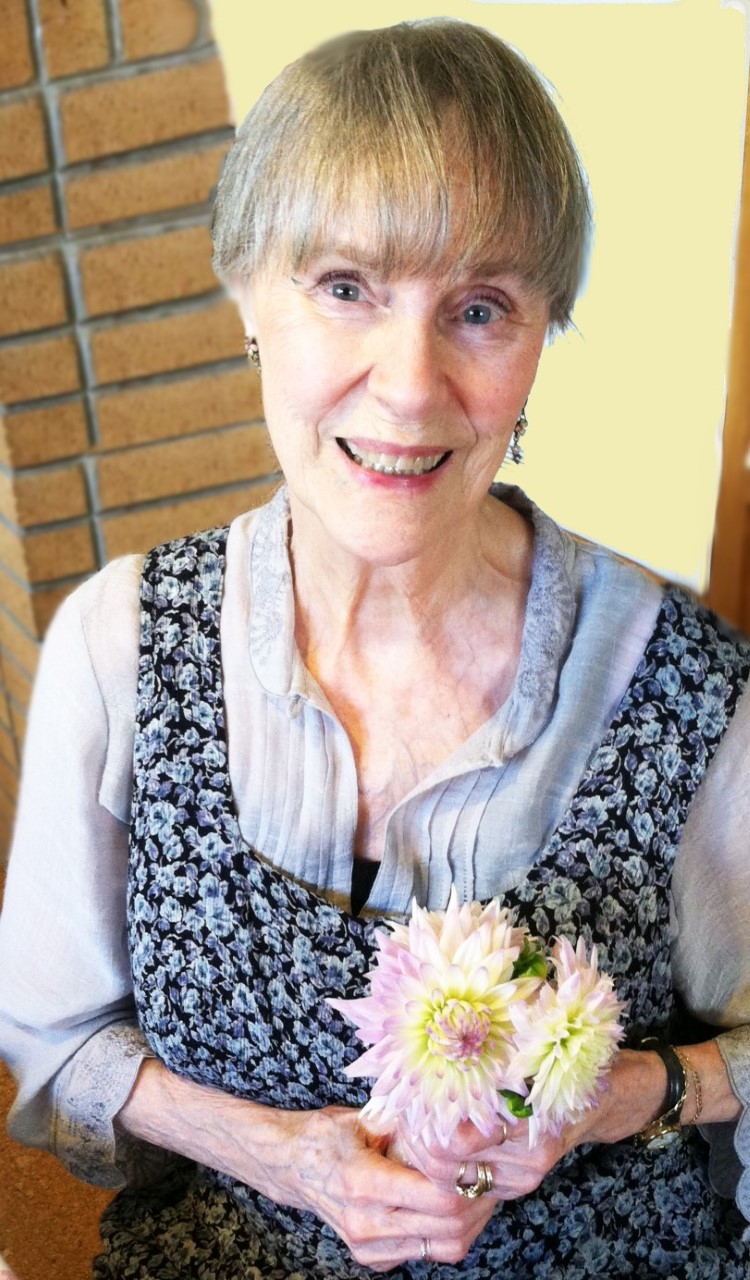 Joan Gellermann Seiler Nykreim
March 22, 1933 — July 2, 2022
Joan Gellermann Seiler Nykreim died July 2, 2022, at age 89 at her home in Edmonds, Wash.
Joan was an outgoing, vibrant artist, poet, educator,and activist, who was a compassionate voice for children in need. She was a beautiful and joyful presence in the lives of all who knew her and is deeply missed.
Born in Hartford, Conn., March 22, 1933, to artist Mildred (Wright) Gellerman and Louis W. Gellermann, Joan had three siblings who predeceased her: Nancy-Lou Patterson, Margaret Hays and Louis Gellermann.
From the age of 9, Joan was a part of the Seattle professional theater community. She earned a full scholarship to NYU at the age of 17. When her family disagreed with her moving away on her own, she instead joined the theater department of the University of Washington. Joan's extraordinary beauty and talent led to her being first runner-up for Miss Washington and a Seafair Princess. While at the University of Washington, she met her first husband, UW football star Clyde Seiler. Joan and Clyde had a son, Mike, in May of 1954. After Joan and Clyde were divorced, she worked at Boeing in the sales presentations department.
She left Boeing to work at the Seattle Space Needle for the Seattle World's fair in 1962. As the head elevator operator, Joan shepherded many celebrities to the top of the Needle, including John Wayne, George Burns, Carol Channing, Yuri Gagarin and Chubby Checker. After seeing the outfits provided, she redesigned the uniforms for the elevator operators. While working for the Needle, she met Elvis Presley and was an extra in his film, "Meet Me at the World's Fair." She also met her second husband, Theodore Palmer Nykreim Jr,. in the employee breakroom of the Needle.
From 1963 – 1967, Joan followed Ted to various Marine Corps bases while he was a pilot in Vietnam. During that time, she had her next children: Tor in 1964, Thea in 1965 and Gorm in 1966.
With each new school her children attended, Joan worked to establish gifted child programs and taught art in those schools that didn't have art programs. When she and her children moved back to Washington state in 1977, she became very involved in the Edmonds community by helping to establish gifted child programs, working with the Little Red Schoolhouse, helping raise funds to build the new library in Edmonds, and helping to preserve the Edmonds Marsh.
In her 50s, Joan returned to the University of Washington to finish her degree in 1989, a BA in Women's Studies with a focus on counseling abused children, and earned her state counseling certificate. She then lobbied law makers to establish Washington state's first child abuse protection law.
After divorcing Theodore in 1990, Joan was diagnosed in 1992 with cardiomyopathy – a deadly heart condition – and given 6 months to live. She was offered heart replacement surgery, which she refused. She instead changed everything in her life in order to follow her doctor's instructions and had such an improvement to her health that she was able to travel alone to enjoy adventures across Canada and the USA.
Joan survived the death of her son Torbjorn Nykreim, and is survived by:
– Her son Michael Karl Nykreim and his wife Laurie Wattier Nykreim.
– Her granddaughter Ellen Nykreim.
– Her granddaughter Kara Nykreim and husband Dimon Gapon, and her great grandchildren Duke and Zoya.
– Her child Thea Maia and husband Eric Maia.
– Her son Gorm Nykreim.
– And countless others who will miss her forever.