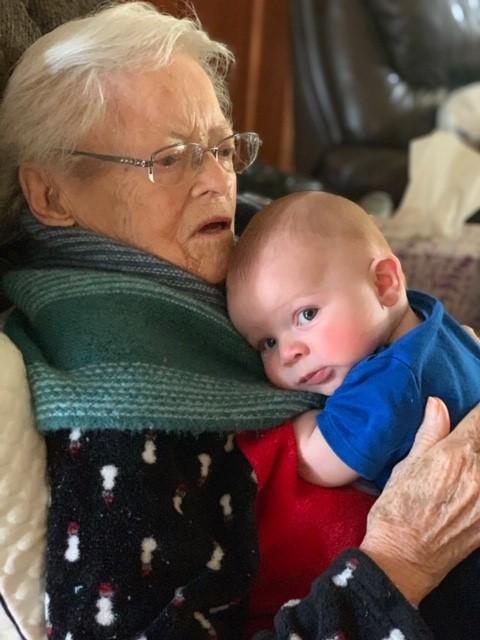 Joan Suzanne Angell
March 29, 1925 — April 27, 2019
Joan Suzanne Angell, age 94, of Coupeville, passed away at her home on Saturday, April 27, 2019, following a brief illness.
Mrs. Angell was born in San Diego, Calif., on March 29, 1925, to William Bristol McHugh and Ruth Ray (Stanley) McHugh. Suzanne attended San Diego schools, graduating from high school there. She was an undergraduate of Stanford University, where she received a Bachelor of Arts Degree in Art in 1946. She also received a Masters Degree in Art Education from Boston University.
Suzanne was married to George William Angell, Jr. on May 4, 1948, in Tokyo, Japan. The couple resided in Turkey from 1955-1963. After this, they lived in the Boston area, and she taught art in the Marlboro Public Schools. Following her retirement, she lived in Hillsdale, Mich. She moved to Coupeville in 2017.
Suzanne was a prolific landscape painter. She also enjoyed gardening, bird watching, and was an ardent fan of mystery novels and playing cribbage. She had been a member of the Holy Trinity Episcopal parish in Hillsdale and was a lifelong Episcopalian.
Suzanne is survived by her three children: George W. Angell (Megan) of Hillsdale; Serene Brodt of Coupeville; and Frederick B. Angell (Linda) of Plymouth, Mass.; six grandchildren: Rhiannon Angell and Gwydion Angell; Chrysta Brodt (Jason Bebee), Kathleen Brodt and Ken Fung; Mintaka Angell and Ankara Angell; four great-grandchildren; and numerous other beloved relatives. She was preceded in death by her husband, George, in 1974.
Suzanne's remains will be interred at the family plot in Tunbridge, Vt. Family and friends are encouraged to share memories and condolences at www.whidbeymemorial.com.