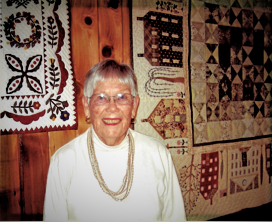 Joanne Gaylord Ellsworth
February 28, 1929 — September 18, 2020
Joanne Gaylord Ellsworth, 91, passed away peacefully in her sleep Sept. 18, 2020.
She was born Feb. 28, 1929 in Torrance, Calif., to Charles and Dora Gaylord. Joanne attended university in New York City for fashion design.
Joanne Married her beloved husband, David S. Ellsworth, from Seattle Wash., Jan. 3, 1953, and they enjoyed more than 61 years together. Their early married life was spent in Bellevue, Wash., raising their three children: Catherine, Stephen and Charles. Joanne enjoyed volunteering for the Ryther Bazaar, which served children with severe emotional and behavioral needs.
Joanne and Dave enjoyed staying at a hobby farm in 1968 in Coupeville, Wash., and later moved to the farm permanently in 1972. Joanne served many years as a teacher's assistant at Coupeville Elementary School. Joanne and Dave enjoyed many years on their boat, DeYata, while they were members of the Fidalgo Yacht Club. Their boat outings include voyages as far as Alaska.
Joanne was known as a master quilter and earned several awards for her quilting. She also enjoyed gardening and walking.
In later years, Dave and Joanne spent winters in Surprise, Ariz., relaxing, riding bikes and playing shuffleboard.
Joanne is survived by her three children: Catherine Ellsworth, Stephen and Toni Ellsworth, and Charles Ellsworth; her two grandchildren, Danielle and Karoline Ellsworth; and her grandson-in-law Joseph Hall (Andrea) and children Alex, Audrey, Sawyer and Stephan.
A private family service will be held Saturday at Sunnyside cemetery in Coupeville.