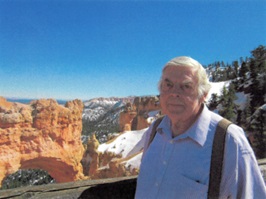 John D. VanNieuwenhuise
February 26, 1944 — June 7, 2023
John was born at the family home in Oak Harbor, Feb. 26, 1944 and died June 7, 2023. He grew up in Oak Harbor and graduated from Oak Harbor High School in 1962.
After graduation, he married his sweetheart and joined the ASA division of the U.S. Army. After basic training at Fort Ord, Calif., he was stationed at Fort Devens, Mass., near Boston. He was then sent overseas to Sinop, Turkey and Peshawar, Pakistan for one year. After returning to the United States, he was sent to Fort Campbell, Ky., for a brief time. From there, he was stationed at Two Rock Ranch Station near Petaluma, Calif. There he spent the rest of his military life.
After retiring from the service, he went to work for the 3M company in San Francisco, Calif. In 1970, he moved his family back to Oak Harbor, where he went to work for Bledsoe TV. It was a very small repair shop. With John's help it was built up into a much larger sales and repair shop. During that period, he sold the majority of the TVs on the Island. After the owner passed away, his wife gave John half ownership of the business. The business was sold within a few years. John then went to work for the Aritron Ratings Co. in California. After a couple of years, we moved to central Florida, where we spent six years. We came back to the Island in 2002.
In 2004 John retired completely and enjoyed taking trips to Yellowstone National Park and Nevada. The last few years, he loved driving around the island looking for deer and eagles.
He is preceded in death by his youngest son, John Ken­neth,(02/16/1966-03/18/2022); his father, Harry; mother, Viola Ammondson; sisters JoAnn Murcray, Janice Traylor and Lorraine Weatherby. He is survived by his wife, Martha Juanita; son, Darryl VanNieuwenhuise; daughter, Beverly VanNieuwenhuise; five grandchildren and two great-grandchildren.
He will forever be in our hearts and will be dearly missed.
Family and friends are encouraged to share memories and condolences at www.whidbeymemorial.com.