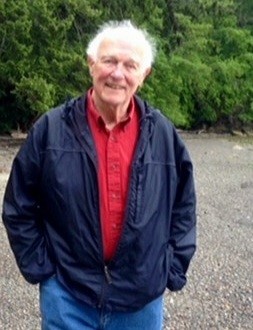 John Patrick Tyson
June 19, 1936 — November 25, 2021
John Patrick Tyson was born June 19, 1936, in Fort Worth, Texas; he died Nov. 25, 2021, Thanksgiving Day, with his son and spouse by his side.
He grew up in Fort Worth, and attended college at Texas Tech in Lubbock, Texas, graduating with a degree in English Literature; he completed his master's degree in English at TCU in Fort Worth, then completed his PhD with a specialty in John Milton at Tulane University in New Orleans. His interests were in history, Shakespeare, poetry, music, sculpture and gardening.
He taught at Whitman College in Walla Walla, Wash., for 33 years, with specialties in teaching John Milton, Shakespeare, and in his last 10 years of teaching at Whitman, he participated in teaching classes in theater and directing plays. His goals were to share his knowledge of language and expression, which he taught with a passion to his English and theater students.
He retired early at age 62, moving with his spouse, Peggy (Margaret Ann Hager, whom he married in 1963, at the Episcopal Cathedral in New Orleans, La.) to Steilacoom, Wash. Then they decided to move to Oak Harbor on Whidbey Island. During their first year in Oak Harbor, he was involved in the little theater, then decided to become a Master Gardener. He loved to garden and created a beautiful landscape at his home; he loved to help with gardening when friends needed a hand. He also volunteered his gardening talents at one nursing home and at St. Stephens Episcopal Church.
The last six years of his life were limited by COPD, affecting his ability to participate in his love of travel, gardening and creating sculpture. He is survived by his spouse, Peggy; son, Richard; daughter-in-law, Bara; grandson, Stellan; daughter, Elizabeth Martin; son-in-law, Martial Victor Martin; daughter, Anne Kendrick Tyson; and by a niece, Molly King Chew, in Mississippi. He was preceded in death by his sister, Dianne King; nephew, James Albert King, IV; and by his parents, John Frank and Eva Napier Tyson.
You may remember him by planting a garden or a tree, or by helping create beauty in yours or a friend's garden in his memory.