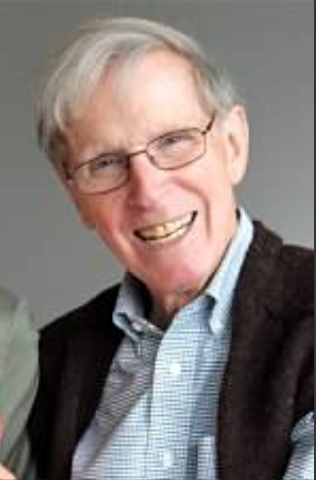 John W. H. Roberts
December 30, 1926 — July 16, 2019
After a long and good life, John W.H. Roberts died peacefully at home July 16, 2019. He was born in Liverpool, England to Welsh parents Dec. 30, 1926. He served in the Royal Marines and Customs Service as a young man and traveled the world before eventually settling down in San Francisco, Calif. Anyone who met him was impressed by his gentlemanly demeanor, dry humor and impeccable attire. Forever curious, John lived a life of learning. He was an omnivorous reader, amateur thespian, bookbinder, map, clock and book collector and music lover. He even built his own harpsichord. He knew more about clocks than many of the clocksmiths he befriended over the years and he could rarely turn down an opportunity to add to his ever-growing collection of timepieces.
John met his wife, Inge, at a theater opening and less than two months later they were married at San Francisco City Hall. After many years in San Francisco and Larkspur, Calif., where they raised their daughter Kathrin, John retired from a successful professional life in Insurance. They built a house on Whidbey Island, Wash., where they lived for the past 16 years.
John is deeply missed by Inge, his wife of 52 years; his daughter, Kathrin Johanna Angel and son-in-law Stephen Angel; granddaughters Emma, Zoe and Helena Angel; nieces Sian Morgan Hall and Sarah Burton; nephews Huw and John Morgan and their families. They are joined in their mourning by a devoted throng of friends and family in England, Germany, France and the United States of America, John's adopted home.
Arrangements have been made with the assistance of Whidbey Memorial Funeral and Cremation Service.