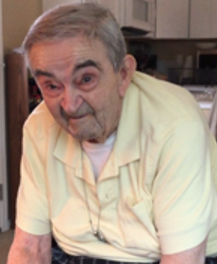 John White
— April 27, 2019
John had the most loving and forgiving heart of any human on this earth. Throughout his life, John always said, "LOVE CONQUERS ALL." He easily forgave and NEVER held a grudge against anyone! In fact, he immediately forgave the intoxicated driver who killed his parents and severely injured his youngest brother and told him so within hours of his parents' death. He was a caring and giving person who always put others before himself. He only desired to be loved as he loved others.
Countless examples of John's caring nature were imparted upon others, like the time he generously helped out a lady shopping for her family at a grocery store and didn't have the money needed to feed them. She was a stranger to whom he simply gave money and walked away. The positive impact John had on this earth cannot be overstated! He will be missed beyond words until he is joined again in heaven.
His legacy by far was his love and devotion to his family, especially his wife, children and grandchildren. He worked long, hard hours to provide for his family, giving them the best life. His wife had the most loving and adoring husband and his children could not have had a better father. John was a positive, strong fighter for life and an awesome example and inspiration for his seven children and 13 grandchildren. He was strong both physically and mentally. John was their HERO.
John was very close and devoted to God and His Son, Jesus, all the days of his life, taking his family to church and instilling God's will in their lives. He was all about LOVE and living as Jesus taught. For the last 16 years of his life, John attended Trinity Lutheran Church in Freeland and loved this church for its open, loving acceptance of all God's children. He attended Bible studies and taught Vacation Bible school. He loved his pastors and fellow members of his church family. He brought his granddaughters, Amanda and Melanie, up in this church. He had a special relationship with Pastor Jim.
John enjoyed success as a "Look" magazine franchise dealer and manager of car dealerships, but he lived a simple life, never wanting much for himself, just the essentials in life. He loved giving and making others happy. He was a husband, father and best friend to his wife, children and those who knew him.
John loved all sports, and his favorite football teams were the Bears and Seahawks. He also enjoyed painting pictures of scenery and events like The Last Supper. John was also a huge jokester, kidding around with family and friends. He also developed his own words and language that family and friends learned and understood.
John is survived by his seven children: Sherry White; Elaina Foley; son-in-law, (Arthur) who he had relationship with as his son; Gloria (Kevin) Faust; Valerie (Tim) Lee; Carol (Stanley) Kuta; Patricia Hoesman; and only son, John R. White II (Lucy); 13 grandchildren, brothers Larry and Wayne White; along with numerous nieces and nephews. John also had the MOST loving and caring caregiver, Julie, B., who cared for him like her own father and as his wife did. Julie was like a daughter to him and he loved her so much. She became a confident friend to him as well.
John's memorial service was held at Trinity Lutheran Church in Freeland. Family and friends are encouraged to share memories and condolences at www.whidbeymemorial.com.