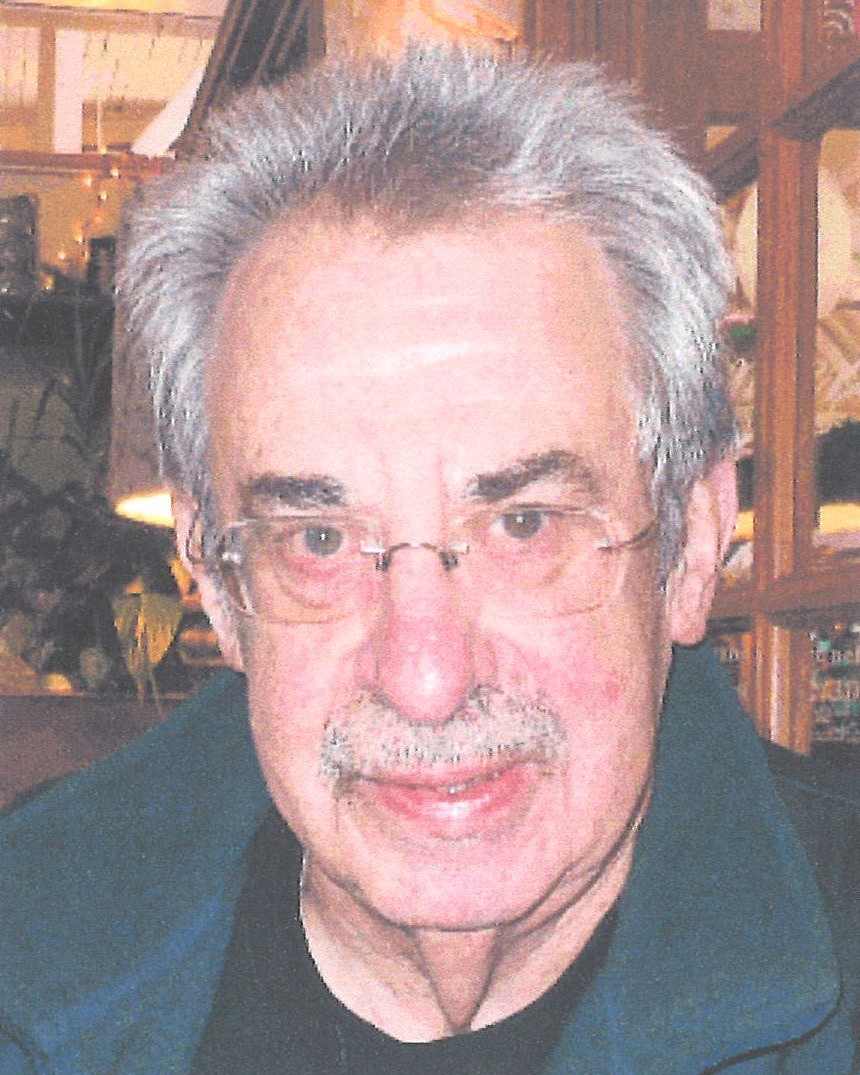 Joseph Norbert Stroyan
— June 2, 2021
Joseph Norbert Stroyan, age 84, passed away peacefully June 2, 2021, surrounded by love, laughter, and tears as his family and friends shared his final moments.
Joseph, born in Tacoma, Wash., was the only child of Joseph N. Stroyan and Lola M. Brubaker. His dad was a blacksmith working in isolated lumber camps. Joe's early memories included riding the rails in a drafty boxcar to attend school at the nearest town.
Joseph graduated from Washington High School in Portland, Ore. Because his parents were divorced, Joe held a job after school sweeping up debris in a local neon sign company. One of his favorite stories was that the first day on the job, he accidentally knocked over a long line of finished Flying "A" neon gas station signs which tumbled over like dominoes. They all ended up in pieces. He didn't get fired!
Joseph was drafted into the U.S. Navy in 1955, where he learned Machine Accounting which was a brandnew job classification at the time. This was his first introduction to those new machines called computers. He carried those computer skills forward the rest of his life.
Joseph met his future wife, Sharleen A. Williams, at a house party in the University District of Seattle in 1960. Sharleen had been invited because she owned a portable record player. Joe was there with another date. The rest is history.
Married in 1961, they brought three tall, strapping boys into the world, and eventually to Oak Harbor. During the 60s Joe was able to tune in and kick back while still part of the corporate world holding computer jobs at Safeco, Systems Analysis, Paccar, Washington Federal Credit Union, Washington Preferred Life and Chapman-Pierce Ford.
In 1977 the family moved to Oak Harbor after purchasing the Alpen Haus motel on Midway Blvd. Later they changed the name to North Whidbey Inn. In Oak Harbor, Joseph mastered an entirely new skill set. Instead of ones and zeros, he graduated to plumbing, bed making, and running his own business. Sharleen currently carries on these skills, except for the plumbing.
Joseph will be missed by his wife, Sharleen, who has been his best friend for the past 60 years. His is also survived by his three sons, Barry (Darlene) Stroyan of Everett, Deric D. Stroyan of Oak Harbor, and Garth (Deanna) Stroyan of Tenino, Wash. His grandchildren are Michelle (John) Chavez, Krystal (Rob) King, Brian (Shania) Stroyan, Scott (Emaly) Stroyan, Connor J. Stroyan, and Kalaina K. Stroyan. He is also survived by three great-grandchildren.
Rest in peace Joseph. Your family and friends miss your wonderful presence and support. We love you.
As per Joseph's request, a private family ceremony will be held at a later date, with interment happening afterwards at Cascade Pioneer Cemetery in North Bonneville, Wash. In lieu of flowers, please make donations in Joseph's name to WhidbeyHealth Hospice.