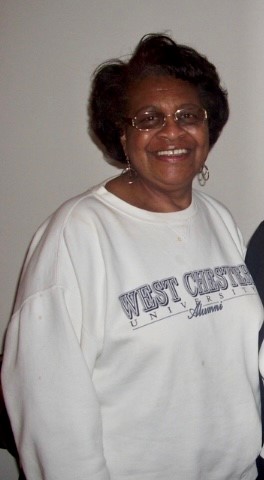 Joyce Elaine Williams Foxx
May 8, 1937 — April 28, 2022
Joyce Elaine Williams Foxx, age 84, peacefully answered God's call to eternal rest Thursday, April 28, 2022 at her home in Las Vegas, Nev.
Joyce, the youngest of three children, was born May 8, 1937 to the late Rolland C. and Margaret H. Williams. In 1940, family moved to Wayne, Pa., and eventually settled in Ardmore, Pa. Joyce attended Lower Merion Township schools, West Chester University (B.A. and M.A.) and completed education in 1987 at Seattle University (PHD). Her teaching career started in Bridgeton, N.J., and Virginia Beach, Va., where she met Harry O. Hawkins and married in 1966. Joyce Williams Hawkins was a charter member (November 1967) of the national sorority of Phi Delta Kappa Incorporated Gamma Mu Chapter, Virginia Beach.
Military commitment moved them to Oak Harbor, where she began her long and accomplished career in the Oak Harbor School District, initially as a substitute teacher in 1967 and then, over the next 16 years, she taught science, physical education and music (guitar and piano).
In 1970, Joyce started the girls track team at Oak Harbor High School. She also coached JV girls basketball. 1983 was a transition year as she became vice principal and held the athletic director position until she retired in February of 1995.
Joyce was highly involved in the community throughout her time in Oak Harbor. She was heavily involved in her faith as a member of the Assembly of God Church and the First Baptist Church (now Church on the Rock), a member and president of Oak Harbor Education Association, a founding member of the Oak Harbor Black Citizens Association, local choirs, supporter/performer at the Whidbey Playhouse and little league baseball coach.
Joyce remarried in March 1991 to the late Henry T. Foxx of Wilmington, Del. Together they opened TeeJay's BBQ after she retired from OHHS. Their successful business adventure came to an abrupt end when they both returned to Philadelphia to care for Joyce's father. They finally returned to Whidbey Island 10 years later and remained very active in their retirement pursuits, which included travelling, summer picnic gatherings and enjoying the love and friendship of family and friends.
Joyce leaves to cherish her memory: son, Elgin (Teresa); daughter, Amber (Kristofor); sons, Elvin (Tiffany) and Henry III (Brandy); cousin, Robert Spady; and sisters-in-Law, Mary Williams and Vinell Williams; the offspring of her brothers, Rolland Jr. (Lavonda and Veronica) and Waverly (Starletta, Waverly II and Thaxton) and golden girls (Barbara, Faye, Christina, and Mary); along with many nieces, nephews, cousins, grandchildren, great-grandchildren and great-great-grandchildren. Joyce was preceded in death by her husband, Henry Foxx; brothers Rolland C. Williams Jr. and Waverly M. Williams; and nephew Wade Williams. A celebration of life will be held for family, friends, and others whose lives Joyce touched at the Church on the Rock, 1780 SE 4th Ave. Oak Harbor, WA starting at 2 p.m. Saturday, July 9.