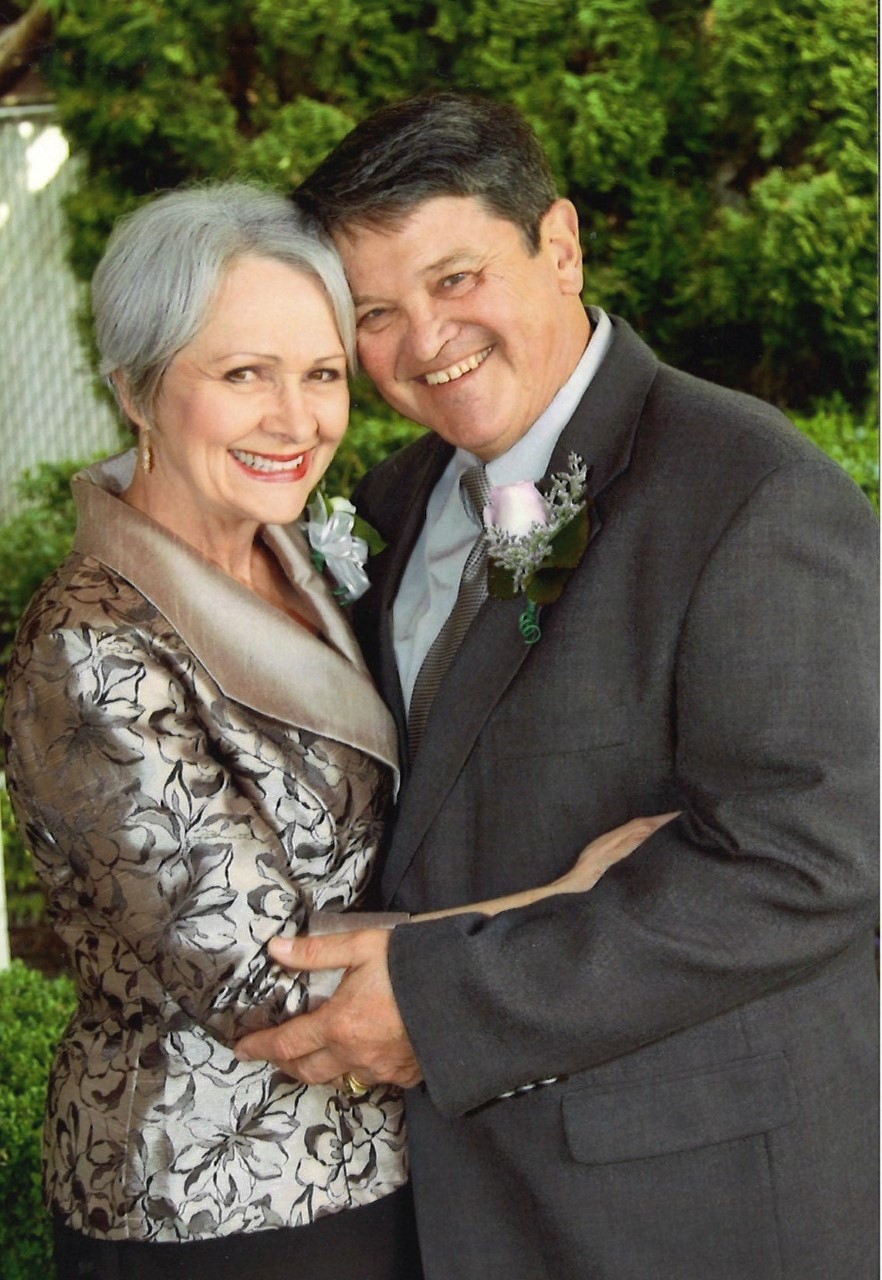 Judith Kristin (Anderson) Biddle
July 4, 1948 — January 10, 2022
Our beloved Judy went peacefully to heaven at her home Jan. 10, 2022, with family at her side, due to complications with Parkinson's disease.
Judy was born July 4, 1948, in Oak Harbor to Delmon and Juanita (Van Dyk) Anderson. She attended Oak Harbor schools, was active in a variety of clubs and student committees and was senior class homecoming queen. Judy graduated from Western Wash. State College, earning her degree in teaching. She later obtained her master's degree at Lesley University. Judy then continued as an elementary teacher, grades 1-3, in Oak Harbor for 25 years. Teaching was Judy's true passion, which she held close to her heart. Judy's teaching expertise was highlighted in a national teaching publication.
She married her high school sweetheart, Bruce Biddle, Aug 2, 1969.
They started their relationship in the summer of 1964, where they met at the Blue Fox Drive-In and celebrated 53 years of marriage together. They raised three adopted children, always living on North Whidbey, except for the four years while attending college. Judy and Bruce had a wonderful partnership in life.
Bruce taught P.E., Industrial Arts, and Health at Oak Harbor High School and North Whidbey JH/MS. He also coached football and wrestling.
They loved the Oak Harbor community that they had both grown up in and had many life-long friends. Through the years, Judy was involved in several organizations, including North Whidbey Garden Club, Big Brothers and Sisters, First United Methodist Church, Carskadden Hospital Guild, Delta Kappa Gamma International, OHEA, WEA, and NEA. Judy was a driving force for "The Back the 60s Class Reunion," which included the OHHS classes of 1960-1969.
Bruce and Judy were world travelers, having visited many states and countries. They greatly enjoyed their travels with their travel buds Jim and Jan Baertschiger. They enjoyed boating and camping, walks on the beach, family trips with their children, family gatherings at Big Lake, and the Whidbey Cruzers. However, HOME was always the best place to be. Their greatest joy was spending time with family, including their sweet grandsons.
Judy is remembered as a kind, loving, generous, creative, and intelligent woman. A mentor with a huge heart and THE BEST smile, she was loved by many. Judy enjoyed a stylish, colorful wardrobe, including a fun hat or scarf. She was an accomplished gardener, cook, seamstress and avid reader. Judy loved to decorate her beautiful home. Judy cherished connecting with her family and friends and loved nothing more than to share photos.
Judy is survived by her husband, Bruce V Biddle; her children: Kyle Biddle, Chad (Tie) Biddle, and Lia (Nate) Long; grandchildren, Oliver and Elliot Long; brothers: Doug (Micki) Anderson, Roger Anderson, and Jeff (Donna) Anderson; sister-in-law, Barbra Anne (Aubrey) Dale; and many nieces and nephews and their families: Tod (Jennifer) Anderson, Scott (Jeni) Anderson, Kristin Wren, Katie (Tom) Sichler, Chris (Erin) Anderson, Erica (Mark) Mills, Tracy (Brian) Ladyman, Anker (Jennifer) Anderson, Kevin (Emily) Anderson, Mitchel (Jennifer) Anderson, and Darren (Laura) Anderson.
Judy was much loved by her family and will be greatly missed. The family offers gratitude to all who shared their time with Judy.
A memorial service will be held March 19, 2022, at Wallin Funeral Home in Oak Harbor at 1 p.m., followed by a reception. Please reach out to the funeral home for any COVID restrictions. The family suggests remembrances be made to Hospice of Whidbey Health, your local Lions Club, American Parkinson Disease Association, or a charity of your choice.