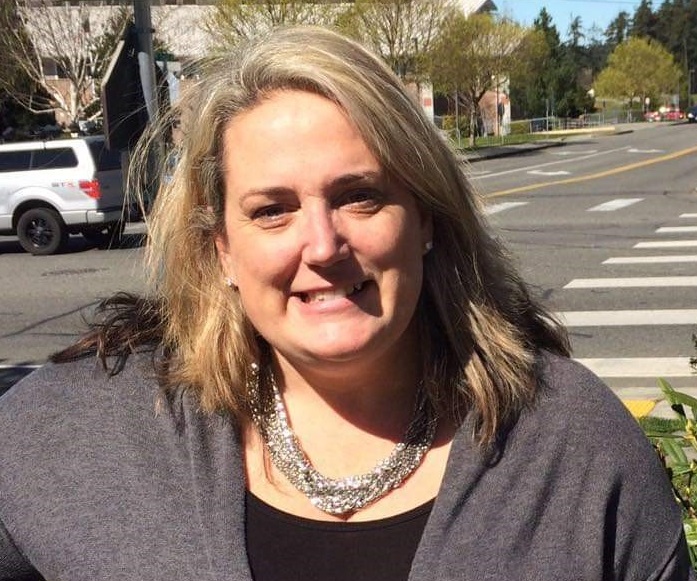 Julie Lynn Punch Langrock
May 24, 1971 — October 10, 2019
Julie unexpectedly passed away in her husband's arms Oct. 10, 2019. She had just enjoyed a sunny afternoon working at The Casual House, and was planning to have dinner with her daughter, Lauren. She and her husband Doug were looking forward to a cruise later in October, but it appears Our Lord had other plans for His angel.
Julie was a joy to her parents when she arrived in Melbourne, Fla., on May 24, 1971. She enjoyed swim team and her dolls as a young child, and then moved to Whidbey Island when she was ten.
She graduated from Coupeville High School in 1989, and earned her teaching certificate from Central Washington University in 1993. That year she married Charlie Cook; they were blessed with Lauren when she arrived two years later.
Julie later married Douglas Langrock on Jan. 30, 1999. Added to their family were Bryn and Ella over the next three years. Julie was a wonderful mother, first and foremost. She was so very proud of all her daughters' accomplishments, but even more, that they have all grown into compassionate and intelligent young women.
Julie enjoyed cruising with her husband, shopping with Lauren, watching Bryn play basketball and Ella sing in musical theatre. She loved Christmas and birthdays and parties and meeting people. She made everyone around her so happy to be in her company and made the world brighter every day she was here. Besides her immediate family, Julie is survived by her mother and father, Janice and Tom Punch; by her brothers, Greg and Mike Punch; and by her great aunt, Norma Marter.
A Celebration of Life Service will be held at the Oak Harbor High School Auditorium on Sunday, Oct. 20, at 3 p.m. In lieu of flowers, please consider a donation to Citizens Against Domestic Abuse, Big Brothers Big Sisters, or the WhidbeyHealth Foundation, on Julie's behalf.
To leave condolences on Julie's online guestbook please visit www.wallinfuneralhome.com