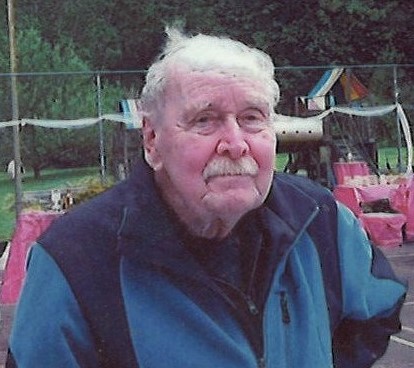 Karl Francis Ostling
January 24, 1939 — June 13, 2022
Karl Francis Ostling entered life at Tacoma General Jan. 24, 1939. The day before, his mother had written a letter to her own mother stating, "I believe I am going to have triplets or a darn funny looking baby. I have three big lumps on my tummy the size of indoor baseballs and they all seem to have independent action." In spite of this, he arrived intact, healthy, handsome, and active. With a marine engineer for a father, Karl and older brother Ray enjoyed a nomadic childhood, living in places like Gig Harbor, Seward, Cordova, and Ketchikan, Alaska; Monterey and Orange Grove, Calif.; Seattle and, of course, Coupeville.
After graduating from Lincoln High School in 1957 while living aboard the historic cruising ship, MV Lotus, moored in Seattle, Karl attended the University of Washington. However, wanderlust struck, and he spent a year traveling across Europe, having adventures and making life-long friendships. On his return, it was time to buckle down and earn a degree from Pacific Lutheran University, ultimately becoming an educator for the Tacoma Public Schools in the 70s. After earning a PhD in psychology from the University of New Mexico, Karl's career path was set.
In 1980, Karl married the love of his life, Rosemary, and the two, along with her two children, and later two grandchildren, traveled the globe, living in far off ports like Jakarta, Indonesia and Wollongong, New South Wales, Australia, but always ultimately returning to their beloved Whidbey Island. Active and intelligent to the end, Karl passed away suddenly in his home June 13, 2022. He is survived by his wife, her daughter and grandchildren; his brother, Ray; and numerous nieces and nephews who all loved him very much. We look forward to being reunited in eternity with our heavenly Father.