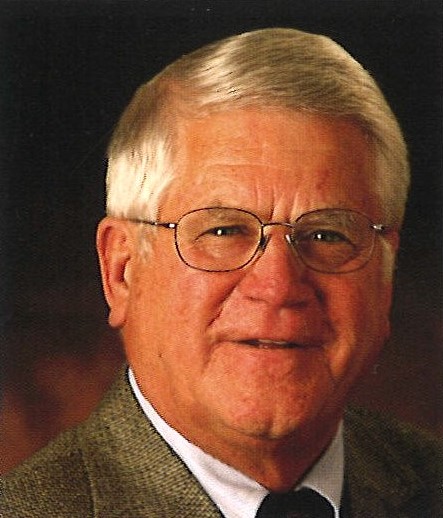 Karl Krieg, III
— September 30, 2019
Following a long and courageous battle with cancer, Karl Krieg passed awayMonday, Sept. 30, in the comfort of his home with family at his side. Forever the optimist and never one to rest, Karl continued working on farm projects and making plans for his beloved racehorses right to the very end.
Born in a small maternity home on Troxell Road, Karl would live his entire life within one mile of the place where it all began. He was the second of three children for Buster and Esther Krieg. Growing up on the family farm, Karl learned the lessons of hard work from the very beginning and never forgot his experiences from the tough times that many family farms endured in the 40s and 50s. Shared responsibilities on the farm took much of his time in the early years, but his love of horses would prove to be a lifetime passion. Graduating with the Oak Harbor Class of '55, Karl would excel in athletics. He was a fierce competitor on the football team and had scholarship opportunities at Central. But earning his way in life to provide for a young wife and family was more important and so began a life of hard work and significant accomplishments.
He spent parts of the high school years working with his dad in the logging business and continued to do so for the first few years following graduation. Then after a few years working for the new Shell refinery in Anacortes, Karl rejoined his dad. What began as Krieg Logging then transitioned to Krieg Construction Company with a focus on land clearing and small excavation projects. Under Karl's leadership in the 1970s, the business grew to aggregate processing, underground utilities and asphalt production and paving. His vision was an amazing thing and may have been his greatest gift. Despite interest rates over 20 percent, he believed with all his heart he could succeed in the asphalt business and embarked on adding it to the company resume in the early 80s. Long days, hard work and dedicated employees who believed in his vision, allowed Krieg Construction, Inc. to be a part of major projects on NAS Whidbey, in Oak Harbor housing developments, and significant projects in all parts of Island and Skagit Counties. The familiar two-toned green paint scheme was easily recognized wherever they traveled. He was so very proud of the company he nurtured but was most proud of the company's reputation within the Oak Harbor community. Never one to turn down a chance to participate in contributing to numerous charitable causes, the list of donated materials and volunteer hours was endless. He loved the Navy, he loved Oak Harbor, and he loved Whidbey Island.
Over the years he served on many committees, boards, and civic organizations. He was extremely proud of his 19 years on the board of directors at Whidbey Island Bank. He served his community through Oak Harbor Rotary and in 1990 was selected as Businessman of the Year by the Oak Harbor Chamber of Commerce.
In the 2000s he began to turn over the day to day operations of Krieg Construction to his kids and that free time allowed him to once again work on his farm projects and devote time to breeding, raising, and racing his prized thoroughbreds.
Karl had a number of amazing years at both Emerald Downs and Turf Paradise. In what some would label as a "one-man show," his accomplishments were amazing in an industry that is often dominated by large scale corporate businesses. He loved researching bloodlines and could talk racing history for hours.
His award as Washington State Breeder of the Year in 2013 included a trip to Lexington, Ky., for presentation of his state award at the national association annual dinner. It was an amazing honor. His name topped the list as top breeder in the state in 2013 and 2015. And he ranked right near the top three other times in 2012, 2014 and 2016.
In 2012, Makors Finale was named horse of the year for the state association. Absolutely Cool was named Handicap Horse or Sprint Horse of the Year four consecutive times. Coup de Foudre was named broodmare of the year in 2012. In 2014, Lady Rosberg won the first of her three championship awards. His other notable thoroughbred winners include Free Corona and Late Sailing. This year his recent winners were Dontkissntell and Love the Vino.
And there were so many more. All the names had special meaning for both Karl and Darlyne. He raised them as babies and nurtured them until they began their training at the track. And as time allowed he was there at the track to watch their progress, to give them treats and to talk to them as a proud Papa would talk to his kids. He loved those horses and they loved him. The personal interactions he had with his horses was amazing to watch. Especially amazing was how they perked up when he went to see them at the barns at Emerald Downs or Turf Paradise. When they heard his voice, oh the noises they would make!
Karl is survived by his beloved wife of nearly 65 years, Darlyne. She was by his side through the lean years of Krieg Construction, at the tracks in Washington and Arizona, and as his caregiver through all his cancer treatments. She was a rock. Karl also leaves behind four sons and a daughter. Chuck, Don, Randy, Jim and Karlyne. He was so very proud of each of them. He also leaves 13 grandkids and 9 great-grandkids.
He was preceded in death by his parents, his sister Shirley and his brother Rich. Also preceding him was his oldest grandchild, Kia.
A celebration of Karl's life will be held at 2 p.m. Oct. 15 at The Living Word Church on Crosby Rd. Following the service there will be a reception at the Oak Harbor Elks Lodge #2362.
In lieu of flowers, the family asks you consider a donation to a charity of your choosing or one that was near to Karl's heart and his love of horses.Old Friends Park (http://www.oldfriendsequine.org/) in Georgetown, Ky., is home to many retired racehorses and was a place that Karl and Darlyne were able to visit a few times in recent years.
Arrangements entrusted to Wallin Funeral Home, Oak Harbor, Wash. Please visit Karl's page in our Book of Memories online at www.wallinfuneralhome.com to share memories and leave condolences.