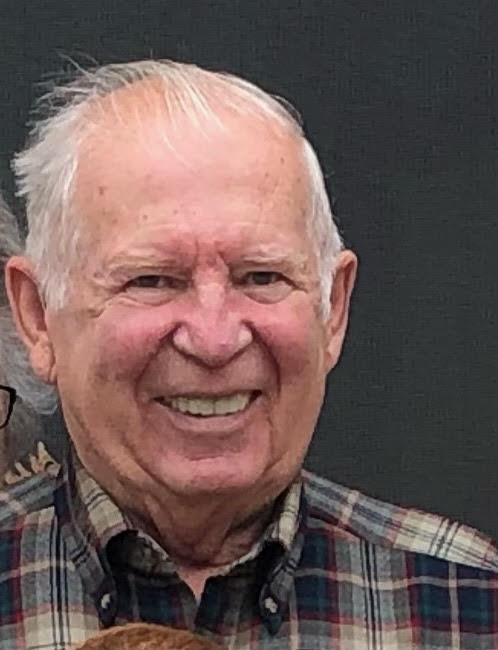 Lanny Kee
January 11, 1938 — December 4, 2022
Lanny Kee, 84, passed away Sunday, Dec. 4, 2022.
Lanny was born Jan. 11, 1938, to Warren and Elise (Hild) Kee in Trafford, Pa. He was the oldest of three children.
After graduating from high school, Lanny joined the U.S. Navy. His first duty station was NAS Whidbey Island, where he met Sharon at a dance hall in Mount Vernon, Wash. They were married three weeks later and headed back to Pennsylvania. They embarked on 27 years to different duty stations with the Navy. From Argentina, Newfoundland, to Sanford, Fla., to San Diego, Calif., to Guam.
During the Vietnam War, Lanny and another mech were flown in country to fix an engine on an A3. The mechs were able to get the jet fixed even with the airfield being hit with incoming fire! The family from Guam headed back to NAS Whidbey Island in 1967. Lanny and Sharon, along with their three kids, Kim, Deborah, and Lanny, made their home on Whidbey. Lanny retired in August of 1981 as a Master Chief with 27 years.
After the Navy, Lanny worked at Hawley's Auto Parts while he attended Skagit Valley College, getting his AA degree. Lanny got a job with Island County as an assessor.
In 2001, Lanny lost Sharon to cancer; they had been married for 42-and-a-half years!
Lanny spent the winters in Yuma, Ariz. In 2002 he met Ruth, and they were married in 2003. They spent winters in Yuma and summers on Whidbey.
In 2007 Lanny and Ruth went to Ireland. They spent three weeks touring and researching for "Kee" relatives. It was a dream come true to visit the land that his grandparents had come from.
Lanny was a lifelong member of the Masonic Temple and Eastern Star Tula chapter in Coupeville. He also was a Shriner.
Lanny was proceeded in death by his parents and his first wife, Sharon.
Lanny is survived by his wife, Ruth; his children, Kim (Russ) White, Deborah (David) Allen and Lanny (Beth) Kee; grandkids, Nichole (Shawn) Boyer, Jennifer (Craig) Kleffel, Kayley and Emma Allen, Michaela and Ryan Kee; great-grandchildren, Addisen, Calleigh, and Blake Boyer, Aiden and Jameson Kleffel, Madison Allen; and Lanny's brother, Gray (Kathy) Kee, and sister, Linda Hopkins.
Lanny will be laid to rest next to Sharon. A celebration of life will be held at a later date.